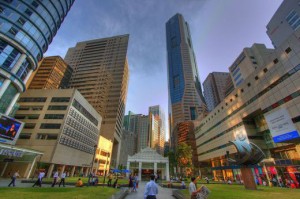 The Singapore Entrepreneur Pass is commonly referred to as Entrepass. It is designed to facilitate the entry visa of entrepreneurs who are ready to start a new business. The Entrepass, holds an initial validity period of one year, and will be issued upon the approval of a sound business proposal. The Entrepass also allows the immediate family member to live in Singapore while the business develops. The Entrepass is a multiple-entry work visa. It has the flexibility and benefit of multiple visits to Singapore and is renewable for as long as the business remains viable.
To be eligible for the Entrepass, applicants will be assessed on the credibility of their proposed Business Plan. Conditions and Requirements are as follows:
Incorporate a company with the Accounting and Corporate Regulatory Authority no more than 6 months before the submission of the Entrepass application
Own 30%-100% of shareholding in the company
Have relevant experience and track record in creating and managing successful businesses
Provide S$50,000 and above in paid-up capital for the new company
Submit a 10 page business plan detailing business goals and objectives. Renewal of Entrepass is contingent on achieving goals and objectives outlined in the business plan
The business plan must also include a strategy to meet the requirements stipulated by Ministry of Manpower in which your business venture must demonstrate in a one year period that it will meet the employment requirement of a minimum number of Singaporean or local workers; and the Total Business Spending (TBS) as follows:
P1 Pass – 8 local employees; TBS S$300,000
P2 Pass – 4 local employees; TBS S$150,000
Q1 Pass – 2 local employees; TBS S$100,000
All Employment pass holders can apply for Dependent Pass and/or Long-Term Visit Pass for their family members:
Both P and Q1 Pass holders can apply for Dependent pass for their
Unmarried children under 21 years of age
Long Term Visit Pass:
P Pass holders can also apply for Long Term Visit Pass for their:
Unmarried daughters above 21 years of age
Q Pass holders are not eligible for the application of Long-Term Visit Pass for their immediate family members.