Rikvin introduces Ready-Made Singapore Incorporation Packages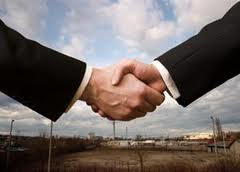 Our online incorporation service was the first of its kind in Singapore, and has proven to be an invaluable tool for professional intermediaries who require a swift Singapore company incorporation process.
Singapore Office
According to Ragini Dhanvantray, CEO of Rikvin Consultancy, Singapore is fast becoming the business city of choice, having had the recognition of excellent business infrastructure, political stability, and close economic ties with many of the world's leading economies, there has never been better time than now, to set up your business in Singapore.
Rikvin Singapore has recently launched a set of comprehensive Singapore incorporation packages at special prices to meet the needs of entrepreneurs and companies wishing to incorporate and do business in Singapore. Each package is designed for the needs of specific category
The standard Singapore Company Incorporation Express package consists of pre- and post- company incorporation procedures, including Singapore company  name check and reservation, preparation of memorandum and articles of the company and other incorporation documents, preparation of registration forms, professional and filing fees, e-certificate of incorporation, preparation of corporate compliance kit, minutes of first board meeting and resolution to open a bank account of customers.
Foreign entrepreneurs wishing to setup a new business and move to Singapore can take advantage of the package that covers all necessary formalities including preparation of a business plan, entrepreneur's visa (EntrePass), and Employment Pass application filing including visas for their immediate dependents, Singapore company incorporation with virtual office services. Rikvin can also provide assistance for entrepreneurs who need their foreign employees to be relocated to Singapore.
"Our prospective clients will be very pleased with the new specially priced total packages," said Ragini Dhanvantray, CEO of Rikvin Singapore.
"Rikvin is the market leader for the speed and excellence of its Singapore incorporation services and we are constantly looking for ways to further improve the overall value proposition to our clients. Singapore was recently rated as #1 in ease of doing business globally by World Bank and our clients get to experience it first-hand through our organization."
One Stop Singapore Incorporation & Visa Portal
Rikvin specializes in providing company incorporation, registration and administration processing for all business types and sizes in Singapore and throughout the world. In addition, we facilitate the incorporation of our clients' businesses and manage their statutory affairs. We provide the best company formation service, management and administrative facilities with maximum efficiency and productivity.

Established in 1995 and well recognized for its service quality, Rikvin Consultancy specializes in providing Singapore company incorporation, foreign company business registration, and related business advisory services in Singapore.

Tags: Singapore company incorporation, Singapore company name check, Singapore employment pass, Singapore Entrepass
Related