Singapore Keen to Attract More Clean Tech Companies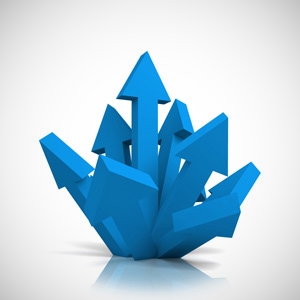 Come July 1 to 5, Singapore will be hosting the 2012 Singapore International Water Week (SIWW). The event, which is now into its fifth year, will see 15,000 participants, including 650 companies and 16 international group pavilions addressing global water issues and discussing sustainable water solutions.
This year's Singapore International Water Week, which will focus strongly on the oil and gas, mining, chemical and food and beverage sectors, will feature the following:
The Water Expo: A showcase of water solutions from international and Singapore registered companies.
The Industrial Water Solutions Forum: A platform for industrial giants to address challenges such as water scarcity and stringent environmental regulation.
The TechXchange Workshop: A platform for investors to be matchmade to promising water technologies and for businesses to explore commercialization opportunities.
Singapore company incorporation specialist Rikvin is optimistic that the event will open up new business opportunities for clean tech companies here and entice other firms to establish operations in Singapore.

Commenting further, Mr. Satish Bakhda, Rikvin's Head of Operations said, "As a global platform for water solutions, Singapore Water Week plays an important role in developing the republic into a global hydro-hub. The conglomeration of key decision makers, industry experts and practitioners will not only generate innovative ideas for the industry, but bring to light Singapore's capability to grow those technologies into fruition."

According to the Economic Development Board of Singapore, the Republic has allocated nearly S$700 million to grow the cleantech industry through five key pillars namely 1) R&D, 2) developing manpower, 3) grooming Singapore-based enterprises, 4) branding the industry internationally and 5) growing a vibrant industry ecosystem.

Additionally, Singapore is now home to more than 70 water companies, including GE Water, Siemens Water, Nitto Denko, Hyflux, Keppel and Sembcorp.

By 2015, the Environment and Water sector is expected to contribute S$1.7 billion to Singapore's gross domestic product and employ 11,000 people, a majority of whom will be in professional and skilled categories.

"Ultimately, SIWW will be instrumental to attracting more cleantech and water companies to form a Singapore company. Through this event, firms and thought leaders from all over the world will be able to see not only Singapore's ability to grow their technologies but their business as well. We are optimistic that the event will encourage more firms to use Singapore as a base to seize opportunities and address larger water issues across Asia," affirmed Mr. Bakhda.

Tags: form a Singapore company, Singapore company incorporation
Related