Views Sought on Fertility Immigration and Integration in Singapore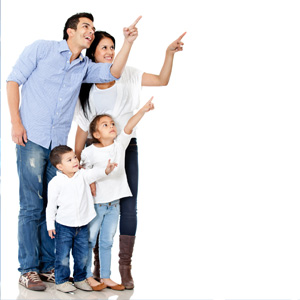 Singapore's National Population and Talent Division (NPTD) is comprehensively examining the republic's population policies, and will be releasing a policy paper by the year-end.
Aimed at building a sustainable population while maintaining social cohesion, economic vitality and a harmonious living environment for all, NPTD has initiated a public engagement program by inviting Singaporeans to share their views, aspirations and concerns relating to the same over the next three months.
Outlining the key issues in a paper titled "Our Population Our future", the NPTD listed low local birth rates resulting in a shrinking ageing population and workforce, as the main demographic challenge of Singapore. According to the paper, given the current birth rates and without immigration, Singapore's citizen population will begin to shrink around 2025. The number of elderly citizens will triple to 900,000 by 2030, and they will be supported by a smaller base of working-age citizens.
In 2011, there were currently about 6.3 citizens in the working ages of 20 to 64 years, for each
citizen aged 65 and above, making the ratio 6.3:1. However by 2030, this ratio will get reduced to only 2.1:1.
The NPTD is seeking views and suggestions on the following issues:
GETTING MARRIED AND HAVING CHILDREN
How can we support Singaporeans who wish to marry earlier and have more children?
What more can we as a country and people do to promote marriage and parenthood, and foster a supportive environment for family life?
IMMIGRATION
Is it important to prevent our citizen population from declining? If so, why is it important? If not, why not?
The Government has reduced the inflow of immigrants significantly since 2009.
Should we reduce the inflow further even if it means that our citizen population will age and shrink, and foreign spouses and dependants of Singaporeans may find it more difficult to become Singapore permanent residents or citizens?
INTEGRATION IS A COLLECTIVE JOURNEY
How can we improve interactions and strengthen cohesion between Singaporeans
and new immigrants?
How can we enhance mutual understanding of, and respect for, one another's
cultures and customs?
Notably, as on December 2011, Singapore's total population was 5.26 million. Of this, 3.27

million were Singapore citizens, and 0.54 million permanent residents, making the total
resident population of 3.81 million. The remaining 1.46 million is the non-resident population comprised of persons who are working, studying or living in Singapore on a non-permanent basis.

The NPTD has in May this year released the government's first occasional paper
on population issues affecting the citizen population. The Division's study noted that even with total fertility rate (TFR) raised to 2.1, if no new citizens are taken in, the population of Singapore will shrink. Moreover, if TFR remains at 1.2, a yearly intake of 20,000 to 25,000 new citizens is required to keep the population steady.

Rikvin's analysis also shows that while Singapore should focus on developing concrete ways to tackle the dwindling birth rate, it cannot afford to stop attracting migrants. "Having more number of young foreign professionals means a more productive and future-ready workforce. This translates to the possibility of building families and mitigating the low-birth trend that Singapore has been facing for years," added Satish Bakhda, Head of Operations at Rikvin, a Singapore company registration specialist.

"On the other hand, while we aspire to grow our population, we have to ensure whether we have the resources to accommodate the larger population and make Singapore a comfortable home for all. As we know, Singapore is one of the most expensive cities to live in Asia and currently offers a high living standard for those who can afford it. Thus, we must be able to balance our needs with our capabilities," confirmed Mr. Bakhda.

Members of the public may send in their views by 31 October via www.population.sg or by emailing at nptd_contact@nptd.gov.sg

Tags: National Population and Talent Division, Singapore population, Singapore silver tsunami
Related