When most people think about becoming an entrepreneur, the route they choose to ease themselves into the entrepreneur lifestyle is freelancing. And why not? Freelancing is relatively inexpensive, allowing you to keep more of the money you make since you do not need a brick and mortar location. All you need is a computer, phone, and WIFI connection. Plus, freelancers do not have to run around looking for freelancers to invest in their freelancing business.
While becoming a freelancer is less expensive than launching a full-fledged business, there are some things you need to still be aware of. As with any entrepreneurial venture, you do not want to overlook the costs associated with doing business. If you do so, you will be blindsided when the expenses come out of nowhere, and you are struggling to keep your finances in order.
You do not want this scenario to happen to you. If you are serious about becoming a freelancer, know exactly what you are getting to in regards to business costs. These are the five costs you need to be aware of when deciding to become an entrepreneur.
1. Upgrading your in-home systems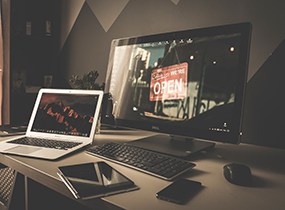 You are most likely going to be working in-home as a freelancer, which means that your electrical usage will definitely be increasing. One of the big things that will need to be improved is your internet bundle since you will be using it for small business needs. You will probably also need to add a landline in your home so that customers can call your home office.
Fortunately, there are benefits you receive when you upgrade to a business class internet account. You will experience increased connection speeds that are more consistent. You will also have the privilege of premium customer support. While all of this is great, it is still; an extra cost, that you will need to make note of in your budget.
2. Software and operating systems will need to be upgraded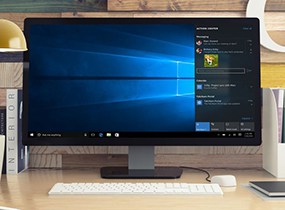 Your clients will expect quality service, which means you may need to upgrade your software and operating systems to professional packages. You cannot rely on the free or lowest cost packages to handle the demands of a growing freelance business. Often times these free offers only allow you to handle a certain number of projects before you run out of space or there are other limitations attached to them. So, it is better to just upgrade, rather than being stuck because you refuse to spend the money. To help you out, you should make a list of all the software, programs, and apps you will be using to operate your business. Then you need to determine if the basic packages will allow you to run your business efficiently. You should also take a look at your operating system to see if you will need to make any upgrades in the near future.
3. Accounting and financial services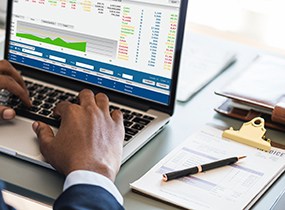 Just as any other business, you need to be aware of the complex finances and tax challenges you will face as a freelancer. You will need to factor in your invoices, incorporating the business, paying Corporate Tax business and personal taxes, knowing what expenses can be deducted, financial planning, investments, and saving for your retirement. You might have no problem handling all of this on your own with sufficient accounting software. But do not be afraid to turn to professional help if financial management is too complex for you to handle.
Related Article: Singapore personal income tax
4. Spending on advertising and marketing
If you want to build a successful freelancing business, you will need to get yourself in from of your target customers as often as possible. This means spending money on marketing and advertising. The costs for doing these lead generation activities include: creating your website, promoting yourself on social media, attending trade shows and conferences, developing marketing materials, etc. You also need to be aware of the following costs that will be included in your marketing budget: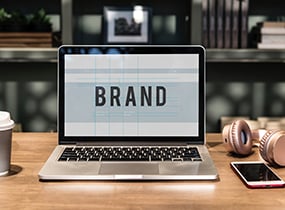 Getting graphic design services done for your logo, business cards, brochures, and social media ads
Designing and hosting your website
Paid advertising: Google, Facebook, LinkedIn Ads
Blogging and copywriting services
Many freelancing businesses fail because people refuse to invest in marketing their services. You must understand it takes money to build a sales pipeline that is full of leads. You do not have to spend a fortune on marketing and advertising, but money does have to be spent to make money in your business. That $100 investment in Facebook ads can help you secure a client who is willing to pay you $2000 for your services. That is a significant return on your initial investment!
5. Upgrading your home office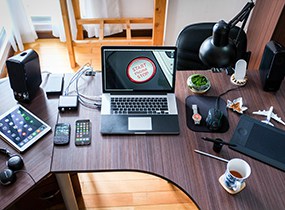 You will most certainly have to analyze whether your home office is set up to optimize your success. While it has worked in the past for personal use, it will need to be able to hold up for your freelancing needs. You are only using your office now to browse the internet, watch Netflix, and do any work that is required outside of your workplace. The slightly used furniture and appliances you are using now may work fine for just a few hours per day, but that will not be the case when you are working out of your home office for 12 or more hours per day.  You may need to consider upgrading your chair, desk, and lighting if the ones you currently have will hinder your performance. You will also need to look at your computer to make sure it has enough memory to hold all of your files. Although all the upgrades you need to make do not need to be immediate, you need to consider that the time will come in the future when it needs to happen.
Do not let any of these costs scare you away from becoming a freelancer. Freelancing is how many entrepreneurs started their businesses that eventually became 6-7 figure empires. Just understand that there are costs for doing business, so you need to prepare a budget that allows you to cover your expenses, and grow your business at the same time.
---
Start your company in Singapore today
Our expertise is unrivaled in Singapore. With 20 years of know-how in company incorporation, accounting, tax, payroll, and immigration services you can count on us to be your dedicated one-stop business solution.