A slap on the hand is no longer enough. In a move to get tougher on recalcitrant employers, the CPF (Amendment) Bill has been passed by the Singapore Parliament this week.
Instead of facing just a fine, errant employers now stand to face a jail term for delaying or defaulting on making Central Provident Fund (CPF) contributions to their workers' accounts.
Under the newly amended CPF act, first time offenders could be jailed up to six months and fined up to S$5,000 or both – indicating that the maximum fine has been doubled as well.
Repeat offenders will face double the jail term (12 months) or fined between S$2000 and S$10,000, or both. Firms which are not brought to court will face higher composition fines, ranging from $500 to $1,000 for each offence.
The amended Bill does not insinuate that compliance is low though.  According to a report on Channel NewsAsia, "Employers who break CPF rules face heavier penalties under amended law," more than 97% of employers make their CPF contributions for their employees in a timely manner. Nevertheless, another report by the Straits Times titled "Tougher penalties for firms that don't pay CPF" said that the CPF Board recovered $293 million in late payments owed to more than 200,000 workers last year.
In another CNA report last week, 600 employers in Singapore were caught for infringing basic workers rights, including withholding overtime pay and medical leave days.
Why is the CPF so important?
The CPF is a form of social safety net which enables working Singaporeans to set aside funds not only for their retirement but also their healthcare and housing needs. These are pertinent and basic needs, given Singapore's increasingly high cost of living.
The CPF is funded partly by the employer and the employee. For example, if you are 50 years old or younger, your boss should contribute 16% of your monthly salary to your CPF account. 20% of your salary will automatically be squirreled away in your CPF kitty.
To see more information on employer and employee CPF, please visit here.
Commenting further, Mr. Satish Bakhda, Head of Operations at Rikvin said, "Acting Manpower Minister Tan Chuan-Jin has affirmed that prosecution is not meant to be a first resort in recovering CPF. Still, it is clear that the authorities are getting tougher to ensure that employers do right by their workers and don't wilfully deny them of their basic employment rights. Even though the punishment seems to be too tough, this formula has worked and allowed Singapore to become a well-oiled machine and economic powerhouse in a span of under 50 years. The amended bill is likely to ensure that the CPF system works."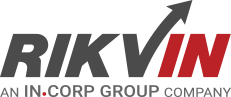 Rikvin's content team includes in-house and freelance writers across the globe who contribute informative and trending articles to guide aspiring entrepreneurs in taking their business to the next level in Asia.