India had its growth forecast cut by the World Bank to 4.7%, down from the earlier projected figure of 6.1% by economists. The cut mirrors that of the International Monetary Fund's (IMF) forecast, which put India's growth rate at 3.8% earlier this month.
According to a Channel News Asia article titled "World Bank cuts India growth forecast to 4.7% this year,'' the revision in figures was due to a slower growth in manufacturing and investment. Both organizations cited that this was due to high interest rates, which in turn has hurt business confidence.
Despite the slash in figures, India is expected to rebound strongly next year, as a depreciating rupee makes its exports more competitive. The World Bank said India's growth is expected to hit 6.2% in 2014. This is due to stronger exports, lower inflation, and the government's commitment to economic reforms in the country.
Analysis by Singapore company registration specialist Rikvin shows that with the expected rebound in growth, Indian companies which are looking to expand their business can tap Asia Pacific via Singapore and increase their competitive edge.
Many Indian companies have chosen Singapore as a strategic location to set up their business in Asia due to its status as a logistics and financial hub. There are currently about 4,000 registered Indian companies in Singapore, such as the Bank of India, Punj Lloyd and Lanco.
Singapore has traditionally been India's largest trading and investment partner in ASEAN, especially after the conclusion of the Comprehensive Economic Cooperation Agreement in 2005. Bilateral trade reached US$17.44 million in 2010-11.
The conducive business environment, ease of setting up operations, attractive corporate tax structure, extensive air connectivity and large Indian community are also reasons why Indian entrepreneurs are setting up companies in Singapore.
Commenting further, Mr. Satish Bakhda, Head of Operations at Rikvin, said the impending rebound is set to position Singapore as the go-to hub for Indian businesses which want to tap opportunities in the Asia Pacific region.
"The impending growth of India's economy in 2014 means that Indian firms are in good stead to increase their visibility in Asia by setting up in Singapore. Whether they wish to enter new markets, take advantage of Singapore's infrastructure or even tap a whole range of financing options, they can do so in Singapore. We anticipate that more entrepreneurs in India will look to Singapore first when they look East, as the place to grow and internationalize their businesses," he said.
---
Thousands of companies trust us to get started.
Rikvin's expertise is unrivaled in Singapore. With 20 years of know-how in company incorporation, accounting, tax, payroll and immigration services, you can count on us to be your dedicated one-stop business solution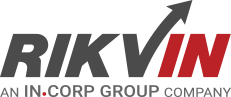 Rikvin's content team includes in-house and freelance writers across the globe who contribute informative and trending articles to guide aspiring entrepreneurs in taking their business to the next level in Asia.