At the 17th Singapore-Shandong Business Council meeting, International Enterprise (IE) Singapore and the Qingdao government signed a Memorandum of Understanding (MOU) to enhance partnerships between companies from both jurisdictions.
In addition, as many as 17 project signings between public and private sector entities were made at the meeting this week, many of which aim to provide more assistance to Singapore SMEs interested in doing business in Shandong. This is according to IE Singapore in its announcement "Singapore SMEs to receive more assistance to tap opportunities in Shandong."
For example, the Singapore Chamber of Commerce and Industry (SingCham) has pledged to open a Shandong Chapter in October 2013 in order to connect Singapore SMEs with Shandong firms via business visits and exchange activities.
The Singapore Association of Convention and Exhibition Organisers and Suppliers (SACEOS) in turn will work with China Council for the Promotion of International Trade Shandong Committee (CCPIT Shandong) to open doors for Singapore incorporated companies interested in venturing into Shandong.
In addition, the Singapore Manufacturing Federation (SMF) pledged to help Singapore SMEs in the manufacturing industry explore opportunities in Shandong. Shandong is not only resource rich but has a well-established sector that spans a wide range of sectors including automotive, shipbuilding, petrochemical, food, textile and electronics.
Analysis by Singapore company registration specialist Rikvin shows that the manufacturing sector has improved on a year-on-year (y-o-y) as well as seasonally adjusted month-on-month basis in July 2013. Manufacturing output has improved by 2.7% on a y-o-y basis . Excluding biomedical manufacturing, output grew 3.6%.
Between 1993 and 2012, Singapore's cumulative investments in Shandong have totalled US$5.5 billion in over 1,350 projects. This represents approximately 10% of Singapore's current cumulative investments in China. As well, trade has gained traction, with a growth of 13 times from 20 years ago, reaching US$2.9 billion last year.
In terms of infrastructure, a new airport city hub and cruise terminal in Shandong will facilitate business operations for Singapore firms that are planning to expand in the region.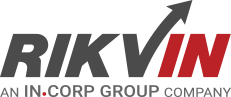 Rikvin's content team includes in-house and freelance writers across the globe who contribute informative and trending articles to guide aspiring entrepreneurs in taking their business to the next level in Asia.