Singapore's economy can look forward to a boost of at least 0.94% over the next decade once the EU-Singapore FTA (EUSFTA) takes effect in 2014. That's a conservative figure, considering that it underestimates the value the FTA brings to trade in services and the increase in number of opportunities for businesses.
According to a report in The Straits Times, titled "EU-S'pore FTA 'to benefit firms, consumers here," businesses here will find it easier to trade with Europe. Local exports to the Eurozone is estimated to increase by S$5.9 billion during this period, according to figures provided by the European Commission's directorate-general for trade.
Free trade agreements are usually bilateral agreements signed between two countries to reap the benefits of eliminating tariffs on each other's imports. The EUSFTA is unique such that it covers all 28 countries in the Eurozone.
It includes duty-free access for goods, improved market openness for services, as well as competition policy and technical barriers to trade. The EUSFTA has undergone 11 rounds of negotiations since March 2010 before it was concluded late last year.
Singapore is the EU's largest trading partner in ASEAN, with trade reaching S$106 billion in 2011. The EU is also Singapore's largest export destination, ahead of China, the United States and other ASEAN countries.
Analysis by Rikvin shows that firms that have a presence in Singapore will have access to larger European markets which include 28 member states and more than 500 million consumers.
Commenting on this, Mr. Satish Bakhda, Head of Operations at Rikvin, said, "In light of the 9.7% growth in trade in goods between Singapore and EU in 2012, this EU-S'pore FTA is set to significantly increase the number of opportunities which Singapore firms can tap. Opportunities for Singapore companies are abound in the machinery, transport equipment, chemicals and manufactured goods sectors."
Conversely, EU companies can choose to carve out new pathways in Asia Pacific by establishing their Asian headquarters in Singapore.
"The Eurozone is already a major investor in Singapore, parking €122.8 billion worth of investments here. The EU- S'pore FTA will help open doors for European firms which are keen to start a new strategic push into Asia. We are optimistic that this will in turn benefit Singapore's economy as well," he added.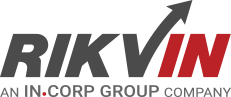 Rikvin's content team includes in-house and freelance writers across the globe who contribute informative and trending articles to guide aspiring entrepreneurs in taking their business to the next level in Asia.