Is it as bad as it looks? Moody's has recently downgraded the outlook of 3 of Singapore's main banks due to rapid loan growth amid rising property prices. At the same time, reports say that many economists are wary about Singapore's outlook due to China's slowdown and continued weakness in Europe. However, all is not bleak on the home front. Find out more in this issue.
In this issue:
Singapore the Most Fertile Environment for Wealth Creation
Singapore's Slower Growth Not a Cause for Concern: Forbes
Business Formation Improved 6% in Q1 2013
How to Grow Your Business: 6 Basic Survival Tips for SMEs
5 Low-Cost Marketing Strategies for Singapore Startups
S$17m Funding Set to Help Singapore SMEs Trim Energy Costs
Singapore Fresh Graduates Expect to Earn More in 2013
Lonely at the Top for Women in Singapore Boardrooms
This newsletter is available for download in PDF format.
Download RIKVINConnect's July 2013 Issue
To receive our latest newsletter and updates via email, please subscribe to our mailing list.
If you have any feedback on this issue or want to share your ideas for upcoming issues, let us know at info@rikvin.com.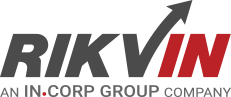 Rikvin's content team includes in-house and freelance writers across the globe who contribute informative and trending articles to guide aspiring entrepreneurs in taking their business to the next level in Asia.