The proportion of businesses founded by immigrants has decreased from 25.3% to 24.3% in the US, according to a recent survey published by the Kauffman Foundation. The study also revealed that the decline is more pronounced in Silicon Valley, where the percentage of foreign-founded startups shrunk from 52.4% to 43.9%.
Analysis by Singapore work visa specialist Rikvin affirms that immigrant-founded businesses are integral to the US economy, and their evident decline can have far-reaching repercussions.
Entitled "America's New Immigrant Entrepreneurs: Then and Now", the Kauffman study evaluated immigrant entrepreneurship trends from 2006 to 2012, compiling data from 1,882 firms that started up in the past 6 years.
The report further pointed out that foreign-born entrepreneurs founded at least a quarter of technology startup companies in the US. As their numbers decline, there is a growing concern that a strict immigration framework can lead to a steady decline of entrepreneurship in general.
Commenting on the findings, Mr. Satish Bakhda, General Manager and Head of Rikvin Operations, said, "Entrepreneurship is essential to every economy. Startups, for example, have always provided a steady stream of new jobs. If more stringent immigration policies are keeping out the entrepreneurs, then there is a genuine cause for concern."
"The situation faced by the United States spells a cautionary tale for every other economy," he added. "For example, if the Singapore government imposes higher requirements for the Singapore employment pass, we are closing our doors to talented gold collar professionals who may, at some point, start a Singapore company."
"To remain globally competitive, we must always support entrepreneurship and encourage the inflow of new value-added businesses. After all, during periods where investors are cautious, it is entrepreneurship that fuels our economy," he concluded.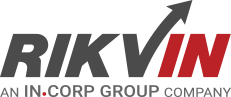 Rikvin's content team includes in-house and freelance writers across the globe who contribute informative and trending articles to guide aspiring entrepreneurs in taking their business to the next level in Asia.