In a bid to stay relevant to the needs of a rapidly-changing workforce, the Singapore Government has announced a review of the Singapore Employment Act – just four years after it was last updated. This review highlights the speed of changes that have manifested in Singapore's workforce and a need to address four pertinent issues that affect its efficacy.
Singapore Company Registration specialist, Rikvin, is optimistic that this move is in line with the Government's aforementioned pledge during the Budget 2012 Statement to create a more inclusive growth for Singapore professionals. Rikvin is also optimistic that this strategy will be in line with the needs of Singapore professionals and serve to protect their rights as contributors to the nation's economy.
According to a recent news report, many changes have occurred in the past four years, warranting a timely update of the Singapore Employment Act. Therefore, if the Employment Act is not duly updated, many Singapore professionals will fall out of its custody. The article addressed four issues that need to be incorporated into the Singapore Employment Act, namely:
1) the need to increase medical benefits of low-wage workers;
2) the need to adjust the Act to the rapid uptrend in salaries of Singaporean professionals;
3) the need to take into account the rising number of PMEs (professionals, managers and executives) in Singapore and
4) the quantity of foreign workers in the workforce.
Rikvin recognizes these issues as valid and affirms the need to take these factors into account when updating the Singapore Employment Act.
Commenting further, Mr. Satish Bakhda, Head of Rikvin's Operations, said, "Singapore professionals who have attained better educational qualifications over the past few years are rightfully commanding higher salaries. Hence, there is a need to ensure that that they will not be excluded from the Act's scope. At the same time, we must ensure that lower-waged workers do not fall through the cracks, regardless of their nationality."
"The move to update the Employment Act shows that Singapore's policy makers are on pulse with what's happening on the ground and are committed to meet the needs of a rapidly-changing workforce. We anticipate that the review process in the coming months will have a positive bearing on the number of Singapore work visa applications or number of entrepreneurs opting to form a Singapore company. This is because the move to align the Act with the needs of its workforce sends a strong signal that Singapore is committed to have the right legislation structure in place to protect the rights of its workers and regardless of their origin," affirmed Mr. Bakhda.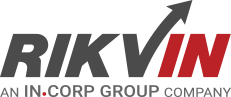 Rikvin's content team includes in-house and freelance writers across the globe who contribute informative and trending articles to guide aspiring entrepreneurs in taking their business to the next level in Asia.