Singapore's Ministry of National Development is currently seeking R&D proposals for increasing land capacity to sustain long-term economic growth while enhancing the quality of life.
In particular, the call for research proposals has two focal points:
(1) increase Singapore's land capacity to sustain long-term growth and
(2) develop Singapore into a vibrant, liveable and resilient city.
The first calls for new cost-effective methods to create new space or optimize the use of limited land resources. Meanwhile, the second emphasizes the need to enhance the living environment through green and eco-friendly technologies, as well as improve physical comfort and community.
According to Mr Tay Kim Poh, MND's Deputy Secretary for Development, the demand for land will continue to increase as Singapore strives towards future growth. As such, it is imperative for the MND to find sustainable solutions to housing and infrastructure, while simultaneously ensuring maximum livability. Through strategic research and development projects, Mr. Poh is optimistic that environmentally-sound solutions can be cultivated to achieve these goals.
Rikvin, a Singapore Company Registration specialist, sees the MND's sustainable urban living initiative as a step in the right direction.
"We are currently at the forefront of the prevalent eastward trend in global economic affluence," observed Mr. Satish Bakhda, General Manager and Head of Rikvin Operations. "While we position Singapore as an international business epicenter, it is crucial that we have the ability to house and meet the infrastructural needs of the population we seek to grow and this includes investors and HNWIs seeking Singapore company formation as well as high-skilled professionals seeking Singapore work visas. As such, we commend the MND for its continued efforts to seek new methods and technologies to make Singapore a more liveable city."
"In addition, the sustainable urban living program is a big boost to our R&D industry, which currently employs more than 40,000 employees. The projects selected by MND will create new job opportunities," observed Mr. Satish Bakhda, General Manager and Head of Rikvin Operations.
This initiative will be funded by MND Research Fund's Sustainable Urban Living Research & Development (R&D) program, which aims to invest in new, innovative, and sustainable ways to support Singapore's continued development as a resilient and liveable metropolis. The MND will finance selected projects for up to three years, for a maximum of S$2 million per project.
Proposals will be assessed according to technological/innovation merit, application potential, relevance and economic impact, as well as various other key factors. Qualified projects will be announced in 2013.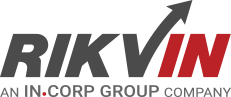 Rikvin's content team includes in-house and freelance writers across the globe who contribute informative and trending articles to guide aspiring entrepreneurs in taking their business to the next level in Asia.