Singapore's personal income tax rates for resident taxpayers is progressive. This means higher income earners pay a proportionately higher tax, with the current highest personal income tax rate at 20%. With effect from YA 2017, the marginal tax rate will be raised to 22%, for those earning $320,000 & above per annum.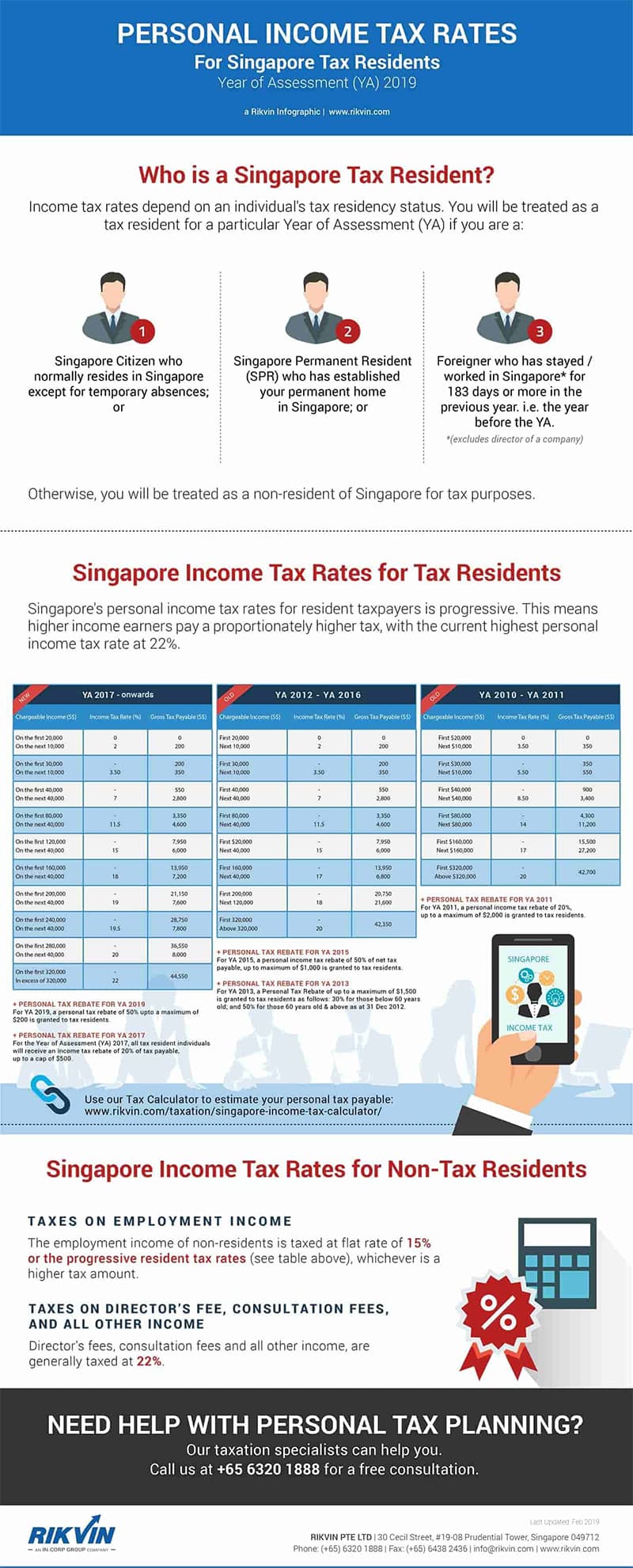 ---
Need help filing your personal income tax online?
Let us do the work for you. With Rikvin, income tax filing is done right and well before the deadline.