Singapore's personal income tax rates for resident taxpayers is progressive. This means higher income earners pay a proportionately higher tax, with the current highest personal income tax rate at 20%. With effect from YA 2017, the marginal tax rate will be raised to 22%, for those earning $320,000 & above per annum.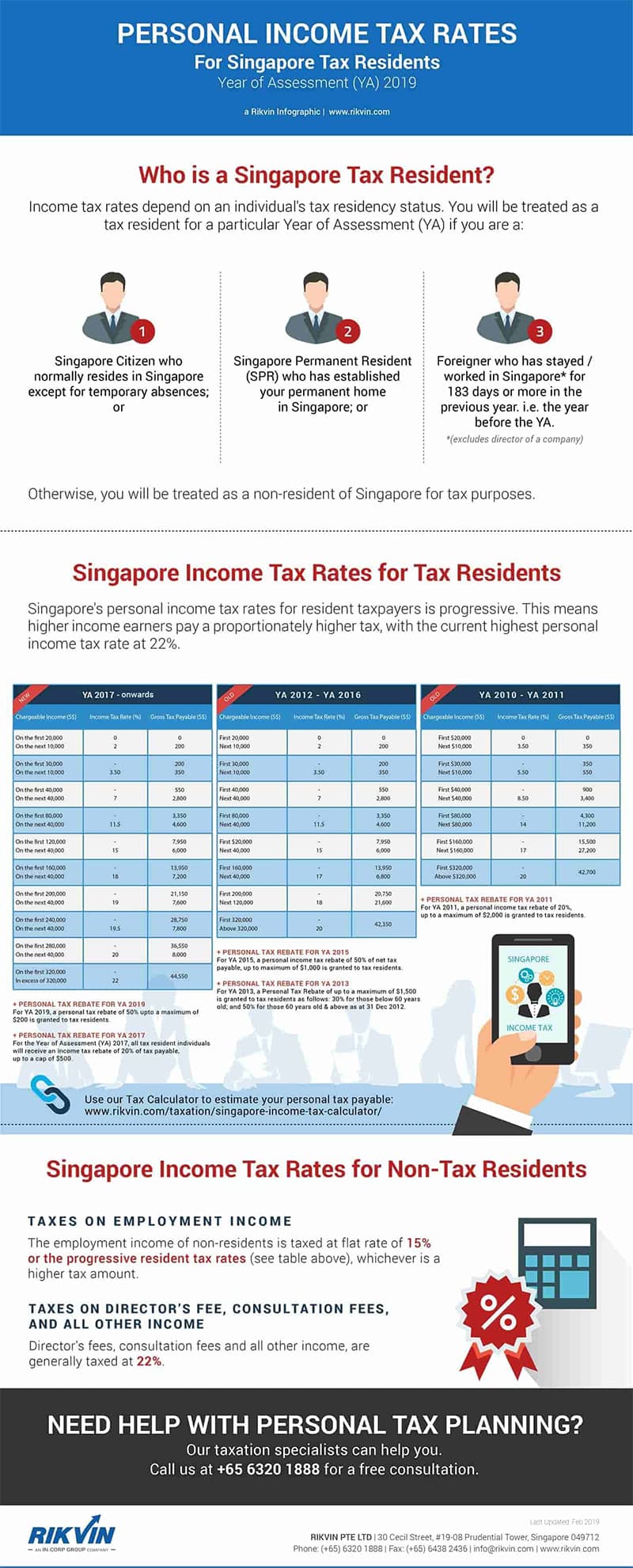 ---
Need help filing your personal income tax online?
Rikvin can help you optimise your Singapore personal income tax filing done right. We also assist objecting Notice of Assessment, If you disagree with the tax assessment.