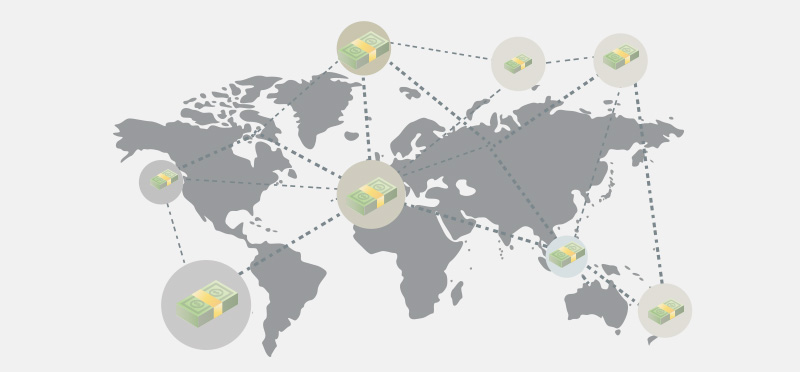 What is Transfer Pricing?
Territorial expansion of businesses that followed after globalization, has led to an increase in cross border transactions between related companies. For instance, while manufacturing activities are managed by an entity of a larger group in one country, marketing of the manufactured products in another country is handled by a different subsidiary belonging to the same group. In such cases, the Transfer Pricing mechanism determines the price of the goods, services, funds, rights, or intangible assets that are thus transferred for sale or consumption to a related entity. Such price is known as the 'arm's length price'.
Transfer Pricing is the pricing of goods, services, and intangibles between related parties. The arm's length principle should be adopted for transfer pricing between related parties. Taxpayers should prepare and keep contemporaneous transfer pricing documentation to show that their related party transactions are conducted at arm's length.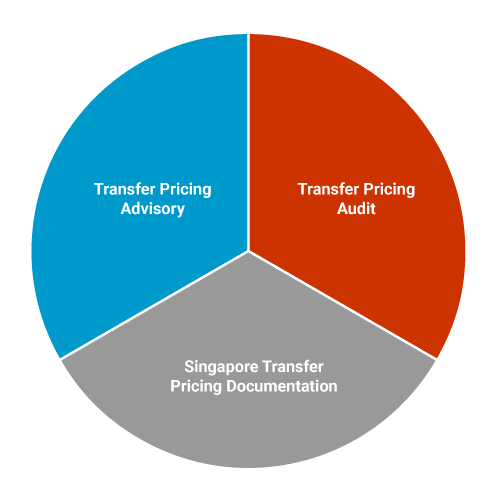 Transfer Pricing Regime in Singapore – Beginning of a New Chapter
Mandatory 'Section 34F Transfer Pricing Documentation' applicable from Year of Assessment (YA) 2019 based on certain conditions. Penalty introduced for non-compliance.
What is in it for the businesses?
Transfer Pricing policies to be in place
Accurate recording of related party transactions
Related party transactions should follow arm's length principle
Back-up evidence/ documents to support adherence to arm's length principle
Preparation of Transfer Pricing documentation and maintenance on a contemporaneous basis by the due date
Reporting of related party transactions in the prescribed form
The possibility of an enquiry from the IRAS regarding related party transactions
Our Services
Singapore Transfer Pricing Documentation

Review the existing Transfer Pricing policies and the supporting TP documentation being maintained by the multi-national group
Suggest improvements to the existing Transfer Pricing policies keeping in view the local rules and regulations/ OECD Guidelines/ BEPS Action Plans
Preparation of mandatory Transfer Pricing documentation as per Second Schedule of Income Tax (Transfer Pricing Documentation) Rules, 2018
Preparation of Transfer Pricing Documentation for commodity marketing and trading entities based on the First Edition of the e-tax guide on 'Transfer Pricing Guidelines: Special Topic – Commodity Marketing and Trading Activities'
Preparation of Group Master File
Country-by-Country Reporting ('CbCR')

Transfer Pricing Audit Defense

Assist with Transfer Pricing audit
Preparation of comprehensive response to the audit questionnaire issued by the IRAS
Conduct risk profiling vis-à-vis potential outcomes
Continuous discussion with the key stakeholders regarding the resolution strategies
Meeting the Revenue Officer, if called upon to explain the facts of the case and present the Transfer Pricing positions adopted for related party pricing
Assist with the field visit by the Revenue Officers
Assist with the follow-up response filing required with the IRAS upon field visit
Help with the conclusion of the audit proceedings and suggest the way forward

Transfer Pricing Advisory

Advising the supply chain structure that is tax-efficient and in accordance with the Transfer Pricing principles
Review of intercompany agreements to ensure that they are drafted in accordance with the generally accepted Transfer Pricing guidelines and supported by appropriate price-setting (arm's length price) documentation
Royalty benchmarking (including benefit analysis) to determine an appropriate return that  attributes to the Group entities based on DEMPE (Development, Enhancement, Maintenance, Protection, Exploitation) functions
Management charges documentation covering the benefits analysis and appropriate cost allocation methodology
Loan benchmarking to determine the arm's length interest rate
Determination of arm's length price with regard to proposed related party transactions – price-setting exercise.
Read more: All About Singapore Transfer Pricing Documentation »
Talk to our service leader: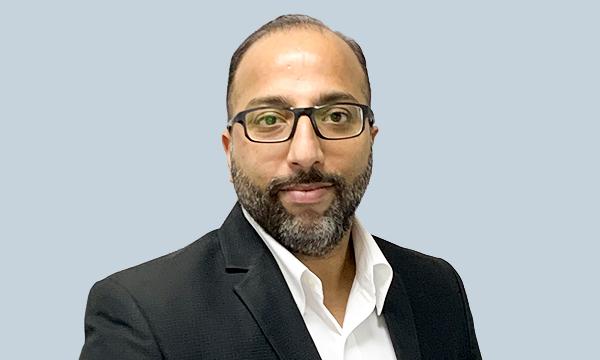 Nipun Arora
CA (India)
Director
Head, Transfer Pricing
FAQs
In 2018, the IRAS made it mandatory for a Singapore Company to prepare Transfer Pricing Documentation. As such, a new section i.e. Section 34F was inserted in the Income Tax Act and is applicable from year of assessment 2019 and every subsequent year of assessment.
Contemporaneous Transfer Pricing Documentation refers to documentation and information that taxpayers have relied upon to determine the pricing of a related party transaction, prior to or at the time of undertaking the transactions with related parties.The IRAS also accepts Transfer Pricing Documentation as contemporaneous when it has been prepared not later than the due date of filing of the annual tax return for the financial year in which the transactions took place.
Transfer Pricing Documentation has to be place before the due date for filing the annual tax return.
The arm's-length principle of transfer pricing states that the amount charged by one related party to another for a given product must be the same as if the parties were not related. An arm's-length price for a transaction is therefore what the price of that transaction would be on the open market.
Transfer Pricing Made Easier
We conduct transfer pricing analysis in an efficient, user-friendly workflow.