International Expansion Services
Planning to expand your business overseas?
Get In Touch With Us
Our Group is able to help you expand your business into the following APAC countries
Navigating the complex regulations and requirements of a foreign market can be a daunting task. That's where we come in.
We offer a range of services designed to help companies expand seamlessly into new markets, from setting up legal entities and registering for tax and employment obligations to providing ongoing compliance support. Our team of experts has years of experience and a deep understanding of the global business landscape, ensuring that your international expansion journey is as smooth and successful as possible.
We can help you expand your business into the following APAC countries:
Why should you Expand to New Geographies?
Business Expansion into APAC offers numerous advantages they are:
• Diversified Revenue Streams: Expanding into APAC countries can unlock access to a vast and diverse consumer market, reducing reliance on one market.
• Cost Efficiencies:: Strategic expansion can lead to cost optimization through economies of scale and efficient resource allocation.
• Enhanced Competitiveness:: Expanding in APAC strengthens your competitive position by reaching new markets and staying ahead of competitors.
• Global Brand Reputation:: Expanding geographically enhances your global brand presence, attracting potential partners and opportunities.
Our International Business Expansion Services:
Australia
Doing business in Australia can be a highly lucrative venture, with its strong economy, stable political environment, and abundance of resources. With a focus on delivering excellent customer service, we offer a range of services, including company registration, tax and accounting, compliance and legal, and more.
Hong Kong
Hong Kong, along with Singapore, is a key financial and business hub for companies seeking to expand their business. Rikvin will be able to assist with the business setup as well as with ongoing compliances.

Learn More »
India
India, a developing economy is an appealing country for foreign businesses to expand with the easy and affordable access to resources and labour. Learn how we can help you grow your business in India.

Learn More »
Indonesia
Indonesia, with its reputation as the leading exporter of high value commodities such as palm oil and thermal coal, offers immense opportunity to foreign investors and businessmen. Let us help you tap into their large domestic market and burgeoning middle class.

Learn More »
Malaysia
Malaysia, a big domestic market and an ideal country for manufacturing services, is a large country with many states to consider setting up your business in. Speak to us to find out how you can grow your business further in Malaysia.

Learn More »
Philippines
Foreign investors have the option of incorporating a Domestic Corporation or a Branch Office. Setting up and running your business in the Philippines usually takes a longer period and hence engaging a trusted consultant to help you expand your business into the country, is advised.

Learn More »
Vietnam
As part of many companies' expansion into Southeast Asia, Vietnam is a place to consider as a base for manufacturing as well as for penetration into the large domestic market.

Learn More »
Why should you choose Rikvin as your Business Expansion Expert in Singapore?
Navigating the intricate regulations and requirements of a foreign market can indeed be a daunting task for businesses looking to expand. This is precisely where Rikvin comes into play, offering its invaluable expertise and comprehensive services tailored to facilitate seamless business expansion.
With over 30 years of experience in facilitating, Rikvin brings a wealth of expertise to the table. We specialise in providing a wide array of services designed to assist companies in their journey to expand their operations internationally. From the establishment of legal entities to the meticulous handling of tax and employment obligations, we have the knowledge and experience necessary to guide businesses through each stage of their international business expansion endeavors.
Our team of seasoned experts possesses extensive experience and a profound understanding of the global business landscape. This expertise ensures that your international business expansion journey is not only successful but also remarkably smooth. We are committed to being your trusted partner as you embark on your path to global business expansion, ensuring compliance, growth, and prosperity every step of the way.
Let's take your business international
Liaise with specialists who possess cross-border regulatory and compliance expertise. Engage us to establish your business's international identity today.
Client Success Stories
I have had an excellent experience and my application for EP and DP were processed very professionally and efficiently"

Manager
Berkeley Energy Renewables Singapore Pte Ltd.
They surpassed ALL of my expectations. I have decided that all my Singapore Company Registration needs are to be done by Rikvin, the process is swift every time."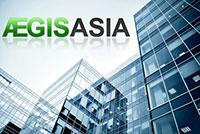 Neraj Sujani, Director,
Aegis Asia Pte. Ltd.
Browse our featured videos