Singapore Branch Office Setup with Employment Pass
Singapore Branch Office Registration + Employment Pass Application Service
A registered Branch Office in Singapore functions as an extension of a foreign company that is registered outside of Singapore.
Overview
Setup Requirements for a Branch Office in Singapore
1 Corporate Shareholder
1 Singapore Resident Agent
Taxation of Singapore Branch Office
A Singapore branch office is considered a non-resident company for tax purposes. Non-resident companies are not eligible for tax incentives commonly available for new start up resident companies; and therefore most foreign companies prefer to set up a Singapore Subsidiary Company rather than a Branch Office.
Features of Singapore Branch Office
The name must match that of the parent company.
It must appoint one staff member who can be a Singapore resident or a foreign individual, to act as an agent to support the business administration of the Branch Office.
It is an extension of the foreign parent company; therefore it does not have a separate legal identity.
The foreign parent company is liable for the acts, losses and debts of its branch office.
Foreign staff relocating to Singapore to be the agent must obtain an Employment Pass.
The constitution of the company and its activities are directed by the foreign parent company's Memorandum and Articles of Association.
Must have a registered office address in Singapore
Advantages
It allows foreign companies to explore and expand business opportunities in Singapore market.
It is a good platform to establish company's brand.
It enables direct connection with local agents and distributors.
Disadvantages
It is considered a non-resident for tax purposes, and therefore not eligible for any tax exemptions or incentives for new start-ups in Singapore.
It does not have separate legal identity, and therefore the foreign parent company is responsible for all its debts, losses and liabilities.
The foreign parent company is required to submit annual report and audited accounts within two months of the Branch Office's annual general meeting.
Branch office Notes:
If you choose to set up a Singapore Branch Office, you will need to take the following steps:
Register a Singapore Branch Office. Rikvin can help you register your Branch Office.
Appoint one resident agent to represent the company in accordance with the Singapore Companies Act. The agent can be a Singapore resident or an appointed staff member from the foreign company who has secured the Employment Pass.
Alternatively, you can engage our Nominee Agent Service to represent your Branch Office.
Application for an Employment Pass for the appointed staff member to relocate to Singapore can only be submitted after the successful registration of the Branch Office.
Documents
What are the Documents Required
Foreign companies have to engage a professional service bureau for the registration of a branch office. Rikvin can assist you in the setting up your branch office. The following documents are required when registering a Branch Office in Singapore:
A certified copy of Certificate of Incorporation of foreign parent company.
A certified copy of Memorandum and Articles.
Information such as nationality, passport number and other personal information of directors of the branch office.
A memorandum executed by or on behalf of the foreign company stating the powers of the local directors, if any.
A memorandum of appointment or power of attorney stating the names and addresses of two or more residents in Singapore to act as authorized agents to perform services and accept any official notices served to the company.
Process

Step 1 – Submit Your Request and Provide Incorporation Details
Upon receipt of your company incorporation details, we will:
Check your proposed company's name availability.
Follow up with you to clarify queries (if any) and advise accordingly.
Send you an invoice for our services.
Step 2 – Make Payment
We will commence with the preparation of incorporation documents upon receiving the payment for services as reflected in the invoice. We accept payment via cash, cheque, telegraphic transfer and credit card.*
You will then have to sign the incorporation documents either in Singapore before us or before Notary Public if you are overseas.
*(Admin surcharges apply.)
Step 3 – Incorporate Company and Open Bank Account
Upon the signing of the incorporation documents, we will proceed with the registration of your company with Accounting and Corporate Regulatory Authority of Singapore (ACRA).
Once the company has been incorporated, we will help you open a corporate bank account.
Step 4 – Apply for Employment Pass (EP)
Rikvin submits all Employment Pass (EP) applications electronically to the Ministry of Manpower (MOM) so that you can learn of your application outcome sooner.
It takes MOM between 1-15 working days to process the application.
Upon receiving the In-principle Approval notification, we will make arrangements for the collection of your EP.
The application for the employment pass can only be done once the company has been incorporated. It is not necessary to be physically present in Singapore while the application is being processed.
Package
Our service for incorporation of a Singapore Branch Office includes: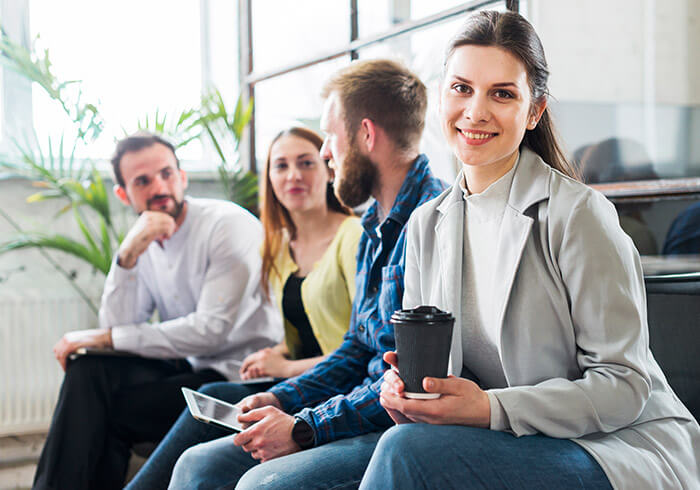 Name check and reservation
Preparation of memorandum & articles of the company and other incorporation documents
Preparation of registration forms
Registration of the Branch Office
Professional & Government filing fees
E-Certificate of incorporation
Preparation of corporate compliance kit, including corporate seal, share certificates, register and minutes book
Minutes of first board meeting
Company profile extract from the Registrar of Companies (ROC)
Resolution and assistance to open corporate bank account
Employment Pass Filing
The Employment Pass is for professional or business man who has the relevant skill or experience and a recognised diploma/degree from a reputable university.
Our service includes the following:
Application of Employment Pass on Line (EPOL) with the Ministry of Manpower (MOM). Online submissions are approved 50% faster compared to manual filing.
Development, compilation and submission of required documents.
Status tracking with Ministry of Manpower.
Follow-up with authorities for all required clarifications.
* All our employment pass filing is done online and not manual filing. This will cut the approval process time by half.
Provision of Nominee Agent for 2 Months
Temporary Local Nominee Agent Service is required until your Employment Pass is approved.
Note: To provide this service, we also require an additional S$2,000 refundable security deposit which will be returned to you upon approval of your employment pass.
Optional
Registered Office Address
The Companies Act requires all Singapore incorporated entity to have a Singapore-based registered address.
All Singapore Companies require a local registered address for official communication.
Rikvin can provide a prestigious address if you don't have one.
If this option is terminated prematurely, any unused amount is refunded on a pro-rated basis.
Dependant Pass Application
Employment Pass or EntrePass work pass holders are eligible to apply for Dependent Pass visa for their Spouse and unmarried children below 21 years age.
Dependant Pass (DP) Application Processing
Online filing for faster results
Status tracking with Ministry of Manpower
Follow Up Liaising with authorities in case of any clarifications required
Ready to incorporate a Singapore Branch Office?
Rikvin's expertise is unrivaled in Singapore. With 20 years of know-how in company incorporation, accounting, tax, payroll and immigration services, you can count on us to be your dedicated one-stop business solution.