In this guide, you will learn about the Singapore Entrepreneur Pass (or EntrePass), a visa designed for technopreneurs and R&D-intensive enterprises. We will help you understand the eligibility requirements and approval criteria under the  EntrePass framework, as well as the overall process and timeline for application.
What is an EntrePass?
The EntrePass is a visa for entrepreneurs who are ready to incorporate a new private limited company in Singapore. The EntrePass framework was further refined to attract technopreneurs as well as R&D-intensive enterprises including those in the cleantech and biotech sectors so that they can add value as well as inject vibrancy and  innovation in Singapore.
Businesses that are involved in the development or application of innovative technology, or contribute to the flourishing of innovative creations, stand a better chance of having their EntrePass application approved.
---
What is required to get an EntrePass?
The EntrePass application will be reviewed by three government bodies – – SPRING Singapore, Infocomm Media Development Authority (IMDA) and the National Research Foundation (NRF). The criteria are as follows:
Applicants must demonstrate at least one of the following:
CRITERIA
DESCRIPTION
Be funded by a recognised third-party venture capitalist or business angel

Strictly monetary funding of at least $100,000;
Applicant to provide shareholder certificate or documentary proof of investment commitment from VC/business angel;
Examples include Vertex Ventures, SGInnovate, Jungle Ventures etc

Hold a nationally-recognised proprietary or licensed Intellectual Property (IP)

IP delivers a competitive advantage to your proposed business and cannot be easily replicated
One of the shareholders or the company must be the owner of the IP
Expired IP can be considered as long as one of the shareholders is the inventor of the IP

Has research collaboration with recognised research institutions such as A*STAR or an institute of higher learning

Research collaboration must be related to your proposed business
Research institution needs to provide a contact person to verify details of the research collaboration
You must be involved with ongoing research collaboration
Contract of services is not considered to be research collaboration

Is an incubatee at a government-approved incubator or accelerator

Incubators or accelerators in SPRING Singapore's Startup SG Accelerator Programme
Accredited Mentor Partners under Startup SG Founder
SGInnovate-linked incubation or acceleration programmes

Hold significant business experience/network and promising entrepreneurial track record
You must fulfil any of the following:

Founded and sold a tech company
Raised significant funding from investors for a current or past venture
Have been or are being incubated by an internationally renowned incubator or accelerator
Have strong industry networks and business contacts that are related to your proposed business
Have substantial track record related to your proposed business
Have received recognition by a national body, recognised media publication or credible industry organisation for your professional, business or entrepreneurial achievements

Has exceptional technical/domain expertise in an area related to proposed business
You must fulfil all of the following:

Area of expertise must be related to your proposed business
Have outstanding achievements or received international recognition in your area of technical or domain expertise

Hold good track record of investing in businesses and want to grow new or existing businesses in Singapore
You must fulfill all of the following:

You are willing to invest a substantial amount of money in a local company.
You have a track record in one of the following:

In investing in and driving the growth of highly-scalable businesses.

Substantial experience as a senior management professional or executive in a large corporation.
They must also fulfill the following:
Register a Private Limited Company. The company must not be registered for more than 6 months at the point of application. You can register the company after approval of your EntrePass application.
Have relevant experience and track record in creating and managing a business successfully.
Submit a 10-page business plan detailing business goals and objectives. Renewal of EntrePass is contingent on the fulfillment of goals and objectives outlined in the business plan.
Business Plan and Renewal Criteria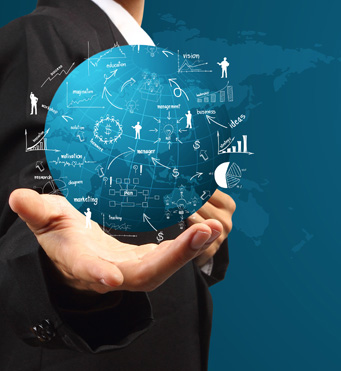 One of the key requirements for the application of an EntrePass is a 10-page business plan. The plan must demonstrate your professional business experience, the soundness of your business idea and a detailed implementation plan.
MOM has a progressive renewal criteria framework to ensure that the contributions of EntrePass holders are commensurate with the duration of their operations in Singapore. Subsequent renewals of the EntrePass are contingent on meeting these requirements as well as on achieving the goals and objectives in the business plan. It is therefore crucial to have a well-drafted business plan.
Business Plan – Compulsory Information
Profile of applicant

Professional experience, such as employment history, role in growing businesses, track record in growing startups
Awards or recognitions, such as prestigious awards by a national body, credible organisation or recognised media
Special skills or resources, such as intellectual property, technology, networks, financial
Academic qualifications
Role in societies or organisations

Business idea

Product and service offered
Market analysis
Supporting documents – e.g. licensing agreements, product certifications and endorsements.

Implementation plan

Market plan
Operation plan
Financial projections
Profile of management team
EntrePass Renewal Criteria
| No. of years you have held an EntrePass | Total business spending** must be at least | Must employ at least |
| --- | --- | --- |
| 1 | – | – |
| 2* | $100,000 | 3 FTES** OR 1 PME*** |
| 4 | $200,000 | 6 FTEs OR 2 PMEs |
| 6 | $300,000 | 9 FTEs OR 3 PMEs |
| 8 or more | $400,000 | 12 FTEs OR 4 PMEs |
*Hold a minimum of 30% shares in the Company from Year 2
**Total Business Spending (TBS) refers to total local business spending excluding renumeration to EntrePass holder
***Full-time Employees (FTEs) refer to Singaporeans and Permanent Residents who earn a monthly salary of at least $1,100
****PMEs refer to professionals, managers and executives who are Singaporeans or Permanent Residents and earn a monthly salary of at least $3,600
Note: 1 local PME = 3 local FTEs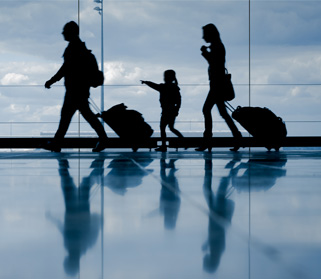 Relocation Privileges
EntrePass holders may apply for Dependant's Pass and/or Long-Term Visit Pass for their family members, if they meet the following criteria:
EntrePass holder must have held EntrePass for 1 year and family would have to undergo Dependant's Pass and Long Term Visit Pass assessment before applying for either upon EntrePass renewal
In addition, EntrePass holders can only bring their family in if they meet the requirements for total annual business spending and local employment:
To bring your
Your total annual business spending must be at least
You must employ at least

Spouse (common-law or legally married)
Children

$100,000
3 local FTEs OR 1 local PME
Parents
$200,000
6 local FTEs
OR
2 local PMEs
To bring your family in, you need to apply for the respective pass types:
Family member
Pass type

Spouse (legally married)
Unmarried children under 21 years of age, including those legally adopted

Dependant's Pass

Common-law spouse
Unmarried handicapped children above 21 years old
Unmarried step-children under 21 years old
Parents

Long Term Visit Pass
Procedure and Timeline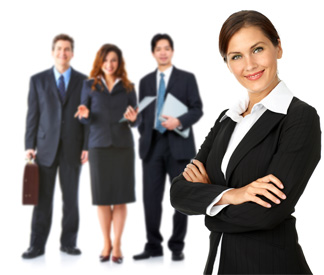 MOM generally takes eight weeks to process an application, since the requirements for an EntrePass application are more stringent compared to those for an Employment Pass. If further clarification is required by MOM, the processing period will be extended.
Documents Required to Apply for an EntrePass
The following documents are required for all EntrePass applications:
Singapore EntrePass application form 8
A copy of educational certificates
One passport-size photograph taken within the past three months
A copy of the passport personal particulars page
MOUs or contracts with potential clients for the new business, if any
Brochures, press releases, or any other business collaterals from previous or existing business ventures
A well-drafted, 10-page business plan detailing business goals and objectives
Collection of EntrePass
Once the application is approved, the Ministry of Manpower will issue an In-Principle Approval (IPA) letter. Upon the receipt of an IPA, you have six months to relocate to Singapore to collect your EntrePass, and must register your company with Accounting and Corporate Regulatory Authority of Singapore (ACRA) within the timeframe stated in the IPA.
To collect your EntrePass you will be required to present: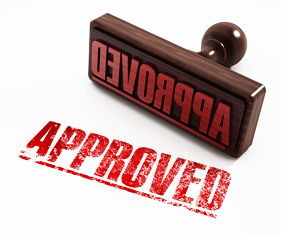 A copy of the IPA letter
Passport size photo
Original passport with the disembarkation card
Medical exam report* (if required as stated in the In-Principle Approval letter)
Any other documents that are requested for in the IPA
* You may get a medical examination done in your own country through an established clinic/hospital or in Singapore. Most clinics in Singapore can provide medical examination and report within a day.
Entry Visa into Singapore
If you are overseas and require an entry visa to Singapore, your IPA letter will include a single journey entry visa. Upon your arrival in Singapore, we will make an appointment with Ministry of Manpower on your behalf for finger printing. Once the procedures are completed, your pass will be ready for collection in 4 working days.
You may collect the pass at MOM personally or authorize Rikvin to collect it on your behalf.
What happens when your EntrePass application is rejected?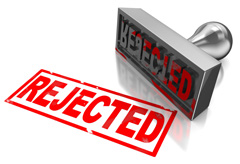 In the event that your EntrePass application is rejected by the MOM, Rikvin will investigate why the status is so.
Based on the reasons provided by MOM, we will submit an appeal that will address the issues outlined by MOM and also include additional documents where applicable.
It will take MOM approximately three weeks or more to review your appeal.
Permanent Residence Eligibility
EntrePass holders are eligible to apply for Permanent Residency. There is a designated waiting period of six months since one of the assessing criteria is to have a minimum of six months pay slips, and preferably an IRAS tax assessment can be provided.
Don't leave your Entrepreneur Pass application to chance.
We are a licensed employment agency registered with the Ministry of Manpower and offer a full spectrum of work pass services. Call us at +65 6320 1888 or contact us now for a free consultation.