Singapore Corporate Secretarial Services
We will help your company stay compliant and organised.
Contact Us
Our Corporate Secretarial Services
As per Singapore Companies Act, appointing a company secretary within 6 months of incorporating is necessary. They will help your company fulfill duties and stay compliant with IRAS and ACRA regulations.
Rikvin can provide your firm with the services of a chartered secretary.
Stay compliant with Singapore's regulatories hassle-free with us.
Client Success Stories
Rikvin's corporate secretarial services will notify you on filing deadlines and ACRA annual compliance matters in a timely manner."
Martijn Hertog, Managing Director,
Hertog Entertainment Pte Ltd
We have consulted several incorporation service providers but none has matched the promptness and service level we received from Rikvin."
Juliana Bernard-Brunel, Regional Director,
Simpleshow Asia Pte Ltd
Featured Corporate Secretarial Guides
FAQ about Corporate Secretarial Services in Singapore
A Company Secretary must be either a: Singapore resident (a Singapore citizen or permanent resident), or Holder of Singapore Employment Pass / EntrePass / Dependant Pass. He or she must also be above 18 years of age, and must have sound knowledge of Singapore Companies Act.
In Singapore, company secretaries – also considered officers of a company – are responsible for general administration of a company; and ensure the timely filing of statutory obligations, such as the annual filing of audited accounts and the holding of annual general meetings ("AGM"). So it is important to choose someone who has sound knowledge of Singapore Companies Act. Hence, it is generally advisable that company directors opt for a professional corporate secretarial firm to perform this role.
Yes, the law mandates that all companies in Singapore must appoint a company secretary within six months of incorporation. He or she must have the prerequisite domain knowledge and is responsible for ensuring all regulatory compliances.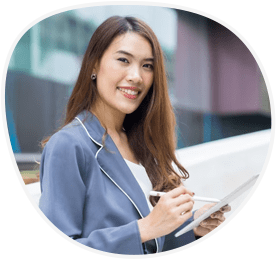 Helping you manage your companies, whatever their size

An essential part of maintaining a company is keeping statutory books and ACRA compliance filings up to date. Rikvin is the perfect company to manage and comply with this task for you, meaning we make it a whole lot easier, while you can focus more on running your business.