Offshore Company Incorporation Services
Forming an Offshore Company in Singapore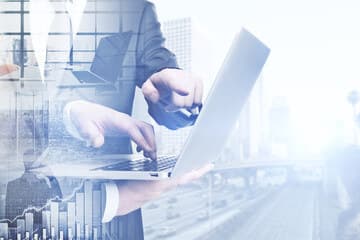 In Singapore, forming an offshore company is easy. It is commonly set up as International Business Corporations in the likes of the British Virgin Islands (BVI), Marshall Islands, Seychelles Islands, etc, where there are no corporate or personal income taxes, capital gains taxes, reporting requirements, or restrictions on company employment policies.
International Business Corporation
An International Business Corporation (IBC) or offshore company is commonly set up in a tax haven like the British Virgin Islands (BVI), Marshall Islands or Seychelles.
Rikvin, your one-stop Singapore corporate service provider, offers offshore company incorporation services to help you set up in your company in these tax havens.
BVI does not ask for taxes on corporate or personal income, as well as on capital gains, gifts, death or wealth. There are no exchange controls, and minimum red tape in there too.
Read More » Offshore Company Formation
---
Which offshore jurisdiction is best for your business?
When it comes to offshore company incorporation, there are a few choices to consider:
The British Virgin Islands is situated in the Atlantic Ocean and only 96km east of Puerto Rico. It is one of the most desirable places in the Caribbean to work and invest, with over 750,000 offshore companies incorporated since 1984. Learn More »
Seychelles is situated in the Indian Ocean and has a population of 80,000. It is one of world's fastest IBC registrar with the most comprehensive, modern and attractive approach to the establishment and operation of offshore companies, banking, & insurance. Learn More »
Marshall Islands is a part of the Micronesian islands situated in the Pacific Ocean. It is a sovereign nation with full diplomatic relations with the U.S. An IBC in the Marshall Islands enjoys confidentiality as well as tax-free treatment. Learn More »
Incorporate an offshore company with speed, ease and value
24 hours is all we need. Coupled with transparent, highly-competitive pricing and timely, committed support, your offshore company registration is made easy.