Seychelles IBC Company Registration
Setting Up Company in Seychelles (IBC)
Seychelles situated in the Indian Ocean Seychelles with a population of 80,000. It is one of the fastest IBC (International Business Company) registrar in the world with the most comprehensive, modern and attractive approach to the establishment and operation of offshore companies, banking, and insurance.
Overview
Company Setup Requirements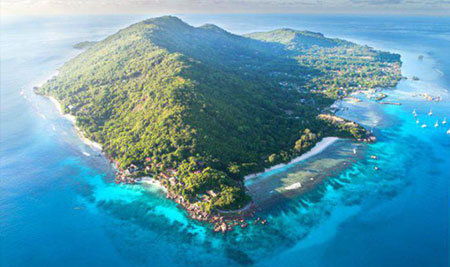 Minimum 1 Shareholder + 1 Resident Director
Appointment of registered resident agent
Features of Seychelles Offshore Companies
No minimum capital required.
Income is tax exempted.
No capital gains or withholding tax.
No annual reporting or auditing is required for IBC.
Must maintain a registered office in Seychelles.
IBC cannot engage in business in Seychelles.
Requirements
Items
Description

Company Name Approval

The proposed company name of your Seychelles offshore company can be in any language with Roman characters.
Company name ending can have any suffix.

Directors

Minimum of one director (Can be individual or a corporate entity of any nationality). No resident director is required.
Any number of additional directors can be appointed.
We also offer nominee director service at an additional fee.

Shareholders

A minimum of one shareholder is required.
A director and shareholder can be the same or different person.
A shareholder can be an individual or corporate body.
There is no limit of number of shareholders.

Paid-up Capital

Minimum paid-up capital: One share of par value in any currency.
Standard Authorised Capital/Shares: 1,000,000 shares

Registered Address

We will provide you a registered address in the Seychelles at no cost.

Documents Required for Incorporation

Passport and Residential address proof (certified copy*) of proposed shareholders and directors
Details of the parent company if the shareholder is a corporate entity.

* Copy may be certified by Lawyer/CPA/Bank or the original must be sighted by us.

Bank Account Opening

We will assist you with bank account opening for your offshore company in Singapore.
Process

STEP 1 – SUBMIT INCORPORATION ORDER FORM.
Complete the order form on package details tab above. Upon receiving your order, we will:
Check your proposed company's name availability
Follow-up with you to clarify queries (if any) and advise accordingly
Send you an invoice for our services.
STEP 2 – MAKE PAYMENT FOR SEYCHELLES COMPANY
Upon receiving the payment for our services, we will prepare the incorporation documents to be duly signed either in Singapore before us or overseas before Notary Public.
STEP 3 – INCORPORATE SEYCHELLES COMPANY
Upon the signing of the incorporation documents, we will proceed to register the Seychelles Company. Once the company has been incorporated, you may proceed to open a corporate bank account.
Package
Offshore Company Registration
The incorporation and 1st year fees include everything you need to legally operate and manage your offshore company:
First year Government fees
Our incorporation fees
First year Registered Office address in the jurisdiction and Agent Fees
One complete company kit (2 sets of Memorandum and Articles of Association and common seal and rubber stamp etc)
The following original corporate documents are issued with a new Seychelles incorporation and are all included in the price quoted. These are all documents you need to legally run, manage and operate your Seychelles company.
Certificate of Incorporation
Consent of Incorporator
Articles of Incorporation
Endorsement Certificate
Bylaws
Minutes of a Meeting of the Board of Directors
Certificate of Incumbency by the Director
Register of Directors
Stock Ledger
Optional Documents:
Memorandum Regarding Resignation of the Nominee Director (If Applicable)
Nominee Declaration or Declaration of Trust (If Applicable)
Optional
Corporate Correspondence Address
An address for your company is required by law, whether it be for ordinary business correspondence or for the service of legal documents. This address will be where letters from your business partners, clients, the general public and authorities can write to you, and at which you must be contactable on matters relating to your business.
Certificate of Incumbency
A certificate of incumbency is one required of companies incorporated overseas, which is for the purposes of showing to the authorities certain information, namely:
The directors of the company
The date of incorporation
The certification of good legal standing in the company of incorporation
The principal shareholders and the number of shares the company is authorised to issue
Incorporate an offshore company with speed, ease and value
An hour is all we need. Coupled with transparent, highly-competitive pricing and timely, committed support, your offshore company registration is made easy.