Your Singapore company registration made easy

Thousands of companies trust us to get started

E-file your returns with speed, ease and value

Leading E-Filing Tax Agent Officially Recognised by IRAS

Recognised expert in Singapore company incorporation

Officially Appointed Corporate Services Partner. Learn More
RIKVIN HELPS YOU BUILD YOUR BUSINESS AT EVERY STAGE
COMPANY REGISTRATION SINGAPORE
Established since 1998, Rikvin is the leading one-stop Singapore corporate service provider for companies that wish to incorporate and do business in Singapore. Our range of services includes company registration and incorporation, application of work visas and employment passes, taxation and accounting services, business support and corporate secretarial services, as well as offshore company formation.
At Rikvin, we pride ourselves on proactive, cost-effective and world-class expertise. Our team of specialists comprises of qualified company secretaries with over 25 years of experience, company incorporation specialists, as well as qualified auditors who can assist you with your tax and accounting needs. We are also an accredited MOM employment agency, with a significantly high success rate in work pass applications.
OUR SOLUTIONS EXPAND WITH YOUR IDEAS We are here to provide corporate and business solutions designed for growing companies.
OFFICIAL COMPANY REGISTRATION SINGAPORE PARTNER OF ACE AND EDB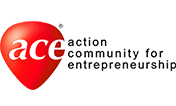 We are aligned with ACE's commitment to the startup community in Singapore. As their official Corporate Services Partner, we aim to meet the corporate needs of entrepreneurs and startups, providing dedicated business support and driving entrepreneurship in the city-state.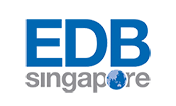 Pioneering economic opportunities for SMEs and MNCs internationally is the shared goal for both us and EDB. As their recommended Corporate Services Provider, we aim to work with enterprises in establishing Singapore as a springboard and connecting the dots for their global expansion journey.