Engage our incorporation specialists and start your company with us today.
Whether you're a foreigner or local who wishes to set up a company in Singapore, Rikvin, a one-stop Singapore corporate service provider, has a friendly and knowledgeable team of Singapore company registration specialists who are able to advise you on how your business can benefit from the extensive range of pro-business policies, grants and tax concessions in Singapore.
Singapore Company Setup options for foreign individuals and foreign companies
Foreign companies intending to incorporate Singapore company, you have the option to operate remotely from overseas or relocate to Singapore. Rikvin will provide a full suite of services to get your company's legal requirements to comply fully, including providing Company Secretary, Registered Address, and Nominee Director, and Employment Pass services.
Company Setup for local residents and local companies
Select our local package options if you reside in Singapore. This package is suitable if you do not need us to provide the Nominee Director service because you or some other Singapore resident will be a resident Director of the company.
We will be happy to talk to you via telephone, email, or a face-to-face consultation at our office, which is conveniently located in Singapore's central business district.
Read More » Why Singapore is a preferred business location for company setup?
Get in touch with Rikvin's
company incorporation experts
---
Select your Singapore Company Incorporation Package:
Foreign Individuals
Individuals are allowed to incorporate a private limited company in Singapore, whether or not they choose to relocate to the city-state. 100% foreign ownership of companies is allowed as well. Learn More »
Foreign Companies
Overseas companies that wish to establish a presence in Singapore can choose to register a Subsidiary Company, Branch Office or a Representative Office. Learn More »
Singapore Residents
You may register a private limited company, sole proprietorship or LLP in Singapore as a resident. In practice, most of the entrepreneurs register a private limited company due to its scalability, limited liability protection, and corporate tax benefits during the first 3 years of assessment. Learn More »
Singapore Shelf Companies
One of our services is to provide shelf companies that are incorporated in Singapore for clients with specific requests. Each of these shelf companies meets all the necessary regulatory requirements and can be purchased for immediate operation. Learn More »
Offshore Company Incorporation
Setting up your company in offshore jurisdictions such as the British Virgin Islands, Marshall Islands, Seychelles or Hong Kong can allow for favourable tax rates and minimum red tape. Find out which offshore jurisdiction works best for your business. Learn More »
Talk to our service leader: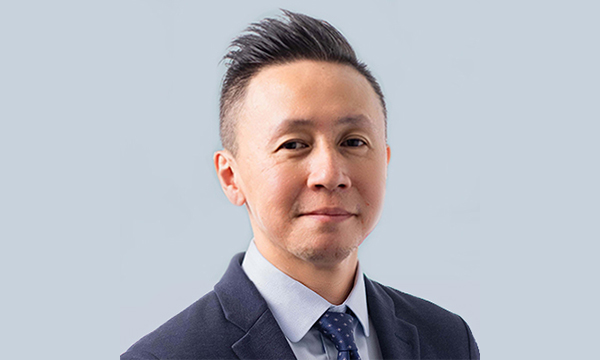 Eric Chin
Director
CBDO, Business Development & Incorporation Advisory
Work with Us!
Our team of experts delivers a comprehensive suite of corporate services using our proprietary software at affordable prices, to help you incorporate, manage, and comply. Let us help you register your Singapore company today!