Singapore Incorporation Options for Singapore Residents
Company Registration for Local Residents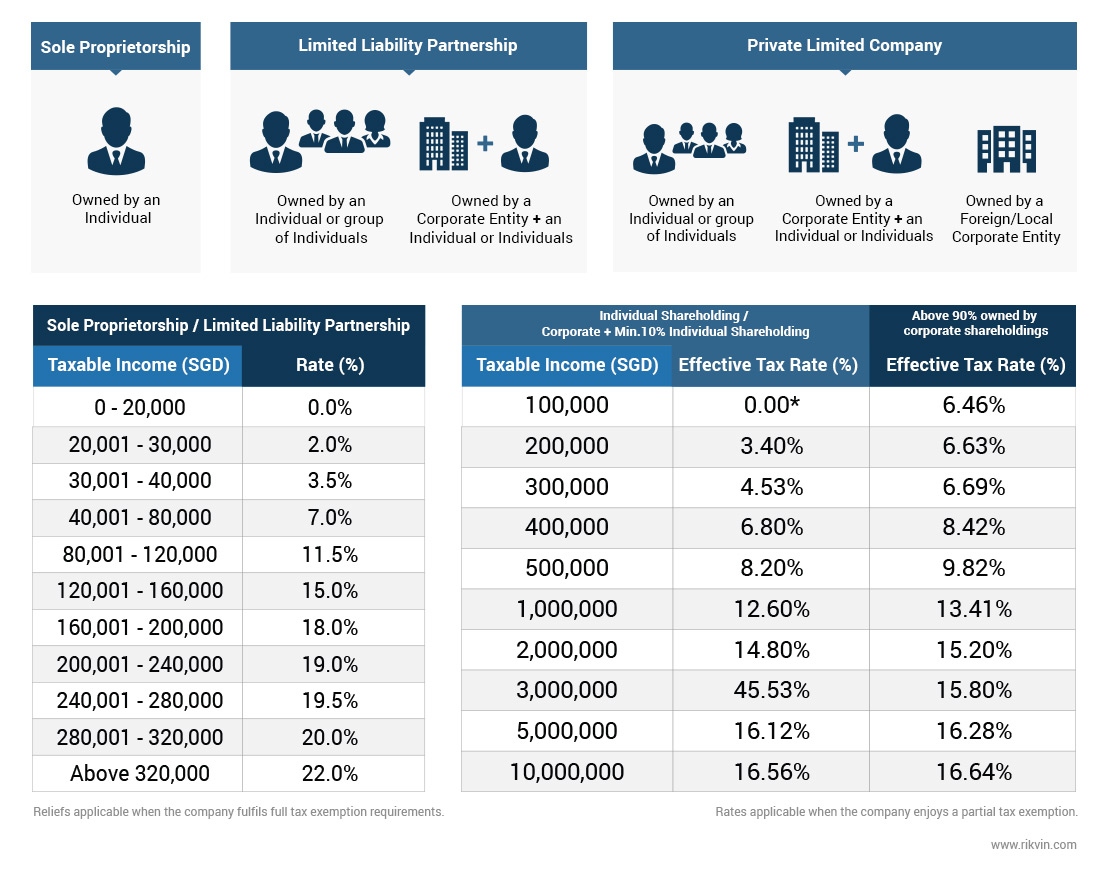 Setting up a company in Singapore is relatively simple for residents. However, you need to determine which business entity will meet your needs.
The three most common business entities available for registration in Singapore are Sole Proprietorship, Limited Liability Partnership and Private Limited Company.
Read More » Sole Proprietorship vs Limited Liability Partnership vs Private Limited Company
Choose from the following company registration options:
The private limited company is the most popular business entity among entrepreneurs in Singapore. Newly-formed companies enjoy full tax exemption on the first S$100,000 of chargeable income during the first three consecutive years of set up. Learn More »
A limited liability partnership (LLP) is a perfect blend of a partnership and a private limited company. This structure is suitable if your business offers professional services in areas such as law, architecture, accountancy and management consultancy. Learn More »
A sole proprietorship is the simplest form of business entity with only one owner who is the decisive authority and responsible for all assets and liabilities belonging to the business. Citizens and residents may register a sole proprietorship. Learn More »
---
Ready to incorporate now?
An hour is all we need. Coupled with transparent, highly-competitive pricing and timely, committed support, your company registration is made easy.