Limited Liability Partnership Company Registration
Singapore Limited Liability Partnership
A Limited Liability Partnership (LLP) is a perfect blend of a Partnership with Private Limited Company setup.
A Limited Liability Company in Singapore gives its owners the flexibility of operating as a partnership while having a separate legal identity like a Private Limited Company. This type is highly suitable for individuals engaged in professional services such as lawyers, architects, accountants and management consultants. Singapore citizens, residents, and employment pass holders can register a LLP. Foreign individuals and companies may also register a LLP but must appoint a local manager.
Rikvin is Singapore's leading specialist in company incorporation. You can engage Rikvin to assist you with the formation of a LLP with ACRA.
Overview
Features of a LLP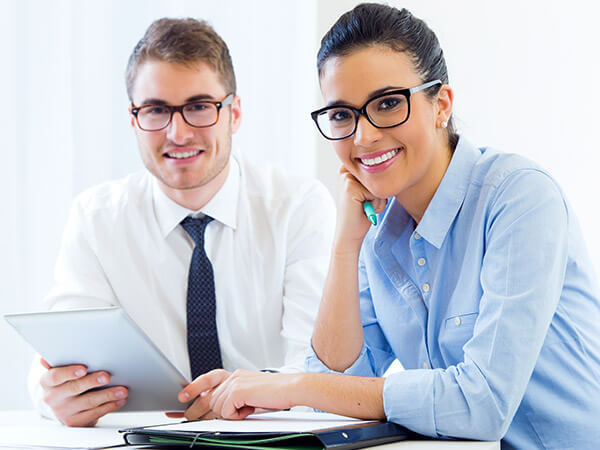 It has a separate legal entity
Partners have limited liability
Minimum of 2 partners, no maximum limit
Partners can be individuals or body corporate (company or other LLP)
Summary of Setup Requirements for a LLP
Minimum 2 Partners
Minimum one manager who must be a Singapore resident
A Singapore registered office address
Advantages of a Singapore Limited Liability Partnership
Separate legal entity, hence partners are not personally liable for losses or debts, or wrongful acts of other partners. However, a partner is personally liable for claims against his personal wrongful acts or omissions.
It has perpetual succession. Any change in the partners of a LLP does not affect its existence, rights or liabilities.
Compliance requirements are simpler as compared to a private limited company.
No annual returns filing required of LLPs, except for income tax.
Disadvantages of a Singapore Limited Liability Partnership
Constraints in the transfer of ownership
Does not command a distinguished image as a private limited company.
Tax and Singapore LLP
Singapore LLP, though a tax resident, is not considered as a company entity; therefore its profit is taxed at personal income rate. In the event where a partner is a company, its share of profit will be taxed at the tax rate for companies.
Notes
If you are a Singapore resident and you want to set up a company, you will need to do the following:
Come to our office and we can help you register with ACRA in less than an hour. Please see Process for documents required for registration of LLP.
Documents
Required Documents for Registration of a LLP
The following documents are required for registration of a LLP:
Proposed LLP name
Copies of NRIC and/or Passport information of each partner
Brief description of business activities
Registered office address for the LLP
Written consent to act as manager, if required
Process
To proceed with your Limited Liability Partnership (LLP) registration, please come to our office personally with your identification paper. We will
Check your proposed Business name availability
Follow-up with you to clarify queries (if any) and advise accordingly
Issue you an invoice for our services.
Upon receiving the payment for our services, we will prepare and file the business registration on your behalf.
Once the business has been registered, you may proceed to open a corporate bank account.
Package
Registration Of Singapore Company
Our service for incorporation of a private limited Singapore Company includes:
Name check and reservation
Preparation of memorandum & articles of the company
Preparation of registration forms
Our Professional fees inclusive of Govt. fees
E-Certificate of incorporation
Preparation of compliance corporate kit, including corporate seal, share certificates, register and minutes book
Minutes of first board meeting
Resolution to open a bank account
Company common seal
Corporate Secretarial
Singapore Companies Act requires all Singapore Companies to appoint a Company Secretary to handle on-going Statutory Compliance Matters.
We will act as your company secretary and this service includes:
ACRA Compliance Alert & Reminders
Named Company Secretary registered with ACRA for 12 months
Maintaining the statutory books, preparation of all relevant minutes for Directors' and Shareholders' meetings.
Optional
Registered Office Address
The Companies Act requires all Singapore incorporated entity to have a Singapore-based registered address.
All Singapore Companies require a local registered address for official communication.
Rikvin can provide a prestigious address if you don't have one.
If this option is terminated prematurely, any unused amount is refunded on a pro-rated basis.
Thousands of Singapore LLP companies trust us to get started.
Rikvin's expertise is unrivaled in Singapore. With 20 years of know-how in company incorporation, accounting, tax, payroll and immigration services, you can count on us to be your dedicated one-stop business solution.