Singapore has been known for its efforts to establish itself as a technology industry leader by developing talent and encouraging the formation of innovative businesses.
The government has been injecting a tremendous amount of money into grants and initiatives to create the Singaporean version of Silicon Valley.
A factor that helps this ambitious initiative is that the government is not burdened by electoral politics, enabling it to operate with a long-term vision.
This creates the perfect environment that is needed to build a startup ecosystem. Another significant factor that adds benefit to the ecosystem is that the state has the ability to scout highly intelligent and capable individuals thanks to scholarship programs.
But the high involvement of government assistance is not all good, and problems do arise.
There are various initiatives being promoted as great opportunities that novice people just stepping into the active environment might become confused about what initiative to pursue.
To alleviate this issue and eradicate any confusion, here's a comprehensive list of government programs for Singapore startups and small businesses and a description of what they provide.
Many of these schemes prefer companies with Singaporean ownership as representation, but this doesn't mean foreigners are excluded from receiving support.
Related Read: Government Funding Options: Tax Incentives »
Enterprise Development Grant (EDG)
The EDG supports Singapore companies in their efforts to develop and transform. Specifically, it backs projects that aid business upgrading, innovation, and overseas ventures, under these 3 pillars:
Core Capabilities
Innovation and Productivity
Market Access
The fund finances qualifying costs such as 3rd party consultancy fees, internal manpower expenses, and the purchase of software and equipment.
---
IMDA Accreditation Programme
The Singapore Infocomm Development Authority (IMDA)'s Accreditation programme plays a primary role in developing and harnessing Singapore's ICM technology ecosystem.
These are its key objectives:
To accredit budding and innovative Singapore-based companies with high-growth ICM products to forge credentials and position them favourably to buyers like governments and big firms
To provide users with the assurance of these companies' product capabilities and ability to deliver them
To develop an innovative technopreneur ecosystem and promote economic growth
This is a valuable opportunity because big companies would typically ignore smaller companies because they believe their products are unreliable.
Unfortunately, this is due to the high failure rate for startups. But there have been some notable companies that have been through the certification process of this scheme.
These companies include V-Key, and Tagit. In its earlier stages, there has been debate about whether startups should apply for this scheme due to the tiresome process it puts companies through.
This may be because this program is preferred for more mature tech companies.
---
IMDA 5G Grant
Singapore is progressing to become a 5G nation. IMDA's 5G Grant helps Singapore-registered firms or those collaborating with a 5G-enabled solution go commercial.
It offers financial support of up to 70% of applicable costs for approved projects to bolster Singapore's competitiveness, led by a strong and modern connectivity base.
---
Early Stage Venture Fund (ESVF)
The National Research Foundation (NRF) operates the ESVF program. It partners with venture capital firms to invest S$10 million in Singapore-based early-stage technology startups on a one-to-one basis.
This initiative seeds corporate venture capital funds investing in these startups, offering these corporate VCs a chance to buy out NRF's portion of the fund within 5 years by returning its capital with interest.
---

The LaunchPad is a Singapore startup group offering 56,000 sqm of space to hold startups. Investors, incubators, accelerators, and other startup support services also reside in the setting.
Startups, incubators, and commercials must fulfil the requirements set out for them if they wish to apply for a space there.
The BLOCK71 idea has stretched its reach abroad. BLOCK71 San Francisco was established by NUS Enterprise with distinguished businesses and government agencies.
This technology-based ecosystem builder helps catalyse and spearhead startup community initiatives.
---

Smart Nation is a very ambitious initiative pushed by the government to use technology to benefit Singapore residents.
The broad initiative focuses on areas like transportation, health care, communications, and energy.
While the private sector has been involved with some of these endeavours, there hasn't been a framework designed that provides information on how startups can get involved with the work being done.
---
SEEDS Capital
SEEDS Capital is Enterprise Singapore's investment arm. It endeavours to catalyse smart funds into Singapore-based, early-stage technology startups.
It co-invests with institutional investors to fund innovative startups with robust intellectual content and international market potential. At present, SEEDS Capital has more than 100 deep tech startups in its portfolio.
---
Business Improvement Fund (BIF)
The Singapore Tourism Board (STB) administers the BIF, which provides up to 70% of qualifying costs for Singapore-incorporated companies that focus on developing technology products for the tourism industry.
The fund is aligned with Enterprise Singapore's Enterprise Development Grant (EDG) to support projects that aid companies in the tourism sector upgrade or innovate their businesses.
Since 1 April 2022, its scope has widened to include sustainability initiatives that support tourism firms in sustainability.
---
The S$100 million fund invests in ideas that positively impact the lives of mankind. It aims to work with entrepreneurs who seek to invent new market categories or transform and disrupt existing ones.
It exclusively focuses on ideas that are highly likely to scale. Besides capital, Dreamlabs also provide physical infrastructure at its incubator in Singapore's CBD.
---
Startup SG Founder (SSGF)
This programme promotes and backs first-time entrepreneurs to help them start their innovative businesses by offering mentorship and financial aid.
First-time founders can use SSGF to obtain funding via a startup grant and mentorship from its pool of Accredited Mentor Partners (AMPs).
They can expect to receive access to exclusive programmes, pitch training, accounting and secretarial support, and networking opportunities with corporations and investors.
---
Startup SG Tech
The Startup SG Tech grant speeds up the development of proprietary technology solutions. It provides the push factor for startups based on such technologies and a scaleable business model.
This competitive grant offers Proof-of-Value (POV) and Proof-of-Concept (POC) grants to commercialise innovative technologies.
Businesses may get early-stage funding through Startup SG Tech upon the completion of each milestone. The grant also has an equity aspect that allows Enterprise Singapore to exercise a share subscription.
Related Read: Top 23 Venture Capital Firms and Angel Investors in Singapore »
---
Start Digital
The Start Digital scheme is an initiative by IMDA and EnterpriseSG. It supports SMEs in developing their basic digital capabilities with easy-to-administer solutions.
These solutions are known as Start Digital Packs and are offered by 5 partners, Singtel, DBS, Maybank, UOB, and OCBC. Businesses can use this initiative to get a headstart in going digital.
---
Technology for Enterprise Capability Upgrading (T-Up)
Qualifying SMEs can apply for up to 70% of funding from Enterprise Singapore to offset qualifying costs.
This programme seconds experts to share product development strategies, support innovation in business processes, and help companies create innovative products.
---
Grow Digital
An initiative by IMDA and Enterprise Singapore, Grow Digital supports SMEs to take part in B2B and B2C e-commerce platforms to sell their offerings overseas without requiring a physical presence.
This initiative is ideal for SMEs that are willing and prepared to capture business opportunities in overseas markets.
---

Although some of these programs above require the state to provide money directly to startups, many of them are operated by private investors.
The various options of initiatives listed here are part of the government's ambitious strategy to position the country to thrive well into the 21st century.
Due to these being government-backed initiatives that involve taxpayers' money, expect to deal with some bureaucracy when applying for them.
---
Rikvin Capital
Rikvin Capital is Singapore's leading private funding specialist. In 2018, they funded various projects to accredited investors and corporates who needed short-term funding for investments against secured assets.
This non-traditional source of funding could be precisely what your business is looking for when you are affected by the Total Debt Servicing Ratio (TDSR) or have no track record with financial institutes.
For entrepreneurs and companies looking to raise capital, whether it is fundraising to support working capital, investing into technology, or expanding your business regionally and globally, the usual issues entrepreneurs face are where to start and how to reach the end goal.
Related Read: Funding Options for Singapore Startups »
FAQs
You can tap into Singapore's startup grants, or get capital from angel investors, incubators, and accelerators.
You can get help from Rikvin's professional incorporation team to establish your startup in Singapore.
You need S$1 of paid-up capital to start a business in Singapore.
Access capital and get funding
Tap into Rikvin's network of banks, private equity firms, venture capitalists and angel investors.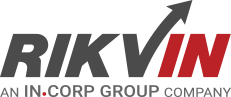 Rikvin's content team includes in-house and freelance writers across the globe who contribute informative and trending articles to guide aspiring entrepreneurs in taking their business to the next level in Asia.