Singapore is working hard to be known as the most proactive government in the world when it comes to developing the tech industry. The government has been injecting a tremendous amount of money into grants and initiatives to create the Singaporean version of Silicon Valley.
A factor that helps this ambitious initiative is that the government is not burdened by electoral politics, enabling it to operate with a long-term vision in mind. This creates the perfect environment that is needed to build a startup ecosystem. Another great factor that adds benefit to the startup ecosystem, is that the state has the ability to scout highly intelligent and capable individuals thanks to scholarship programs.
But the high involvement of government assistance is not all good, problems do arise. There are various initiatives being promoted as great opportunities that novice people just stepping into the active environment might become confused about what initiative to pursue. Acronyms being used for names doesn't help the situation much either. To alleviate this issue and eradicate any confusion that may exist, here's a comprehensive list of government programs for startups and small businesses, as well as a description of what they provide. Many of these schemes prefer companies with Singaporean ownership as representation, but this doesn't mean foreigners are excluded from receiving support.
ACE Startups Grant (ACE)


The former government- backed organization known as The Action Community for Entrepreneurship advocates for entrepreneurship in Singapore. Though the operations of ACE have been placed in the hands of the private sector, the program still benefits from receiving government-funded support, which will continue for the foreseeable future. Its leading program is a startup grant that lends funds to entrepreneurs. The maximum of S$50,000 is funded for entrepreneurs but it must be matched by their own funds before funding occurs.
This program does have quite a lot of stipulations attached to it, though. Although it's not strictly confined to only tech startups, you must be a first-time entrepreneur to apply, therefore you cannot have registered a business entity in Singapore before.

Accreditation (IDA)

Infocomm Development Authority leads the initiative that provides the opportunity for startups to secure contracts with larger companies. This is a valuable opportunity because big companies would typically ignore smaller companies due to the belief that their products are unreliable. Unfortunately, this is due to the high failure rate for startups. But there have been some notable companies that have been through the certification process of this scheme. These companies include Kai Square, V-Key, and Tagit. What can't be missed is the fact that there has been a bit of a debate about whether startups should apply for this scheme due to the tiresome process it puts companies through. Which may be due to the fact that this program is preferred for more mature tech companies.
A*STAR scholars

The government research agency A*STAR supervises 18 R&D entities. Although it was not developed to provide support to startups, it acts as a pipeline of talented scholars for startups. After the completion of a two-year term at the A*STAR Research Institute, scholars have are provided with the option of choosing from various tracks. One option available is the choice to work for a private sector company.
Early Stage Venture Fund (ESVF)

The  National Research Foundation (NRF) operates the ESVF program. It partners with venture capital firms to invest in startups by matching them on a one-to-one basis. Startups in the series A stage and above are the primary focus of the scheme. It's estimated that S$100 million has been injected into startups so far. The government has announced it plans to invest another S$28 million into the program.
JTC LaunchPad @ one-north

The LaunchPad, casually known as Block 71, is a startup group in Singapore that holds up to 750 startups. Investors, incubators, accelerators, and other startup support services also reside in the setting. JTC as well as ACE share co-management duties for the location. ACE will soon be launching a physical concierge service at the LaunchPad to assist startups in launching in Singapore.
The Block71 idea has stretched its reach abroad. Block 71 San Francisco was established as a coworking space for Singaporean startups seeking to find opportunity in the US market.

MOOC Pilot for Data Sciences & Analytics Training

The training offered in this program is not restricted to small companies, but startups are provided with the opportunity to benefit in gaining knowledge about data science and analytics. The administration of the Infocomm Development Authority of Singapore (IDA) in collaboration with Coursera provides for this both online and offline program.
Productivity and Innovation Credit (PIC)

This initiative was not specifically created for startups, but PIC offers huge benefits for small companies. The tax deduction and cash payout scheme are specifically designed for small and medium businesses that heavily invest in productivity or technology. Restaurants typically use the scheme as a resource to spend on the implementation of e-menus and ordering systems. Startups also tend to allocate the money to pay for their staff's laptops and other needed IT equipment. The scheme is commonly used to pay for R&D costs, which can either be performed in Singapore or overseas.
Sector Specific Accelerator (SSA) program
The government agency, SPRING Singapore created the SSA initiative as a means to lend support to Singapore ventures. The funding scheme focuses on niche areas such as medtech and cleantech. The government has planned for up to S$60 million to be placed into medtech startups via the program, half of the amount being provided via the state.
Smart Nation

Smart Nation is a very ambitious initiative pushed by the government to use technology as a means to provide benefit to Singapore residents. The broad initiative aims to focus on areas such as transportation, health care, communications, and energy. While the private sector has been involved with some of these endeavors, there hasn't been a framework designed that provides information on how startups can get involved with the work being done.
SPRING SEEDS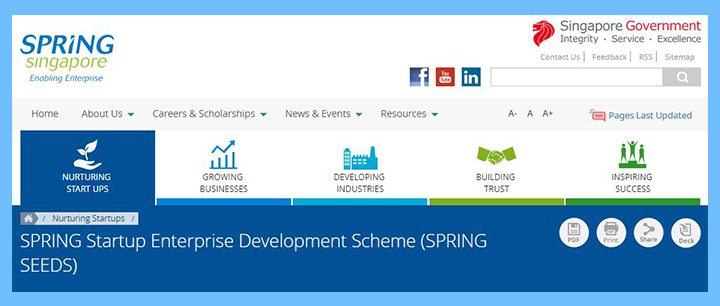 SPRING SEEDS operates as a dollar matched funding scheme. It  matches third-party investors for up to S$1 million. The first round of funding by SPRING SEEDS is usually capped at S$300,000.
Technology Enterprise Commercialisation Scheme (TECS)


TECS is an initiative that provides funding to R&D projects for early-stage startups. Funding is provided to startups that focus on developing technology that can be offered in the marketplace. The program is divided into two grants, which is dependent on the maturity level of the technology involved. The total amount a startup can receive from the program is capped at S$750,000.
Technology Incubation Scheme (TIS)


TIS is an initiative led by the NRF, with a focus on helping early stage startups. In combination with partnering venture capital firms, the initiative matches up to 85 percent of the VC's investment, capped at S$500,000 per company. Investors are provided with the option of buying back NRF's stake in the company after three years. The program prefers to work with startups that are high-tech focused.
Business Improvement Fund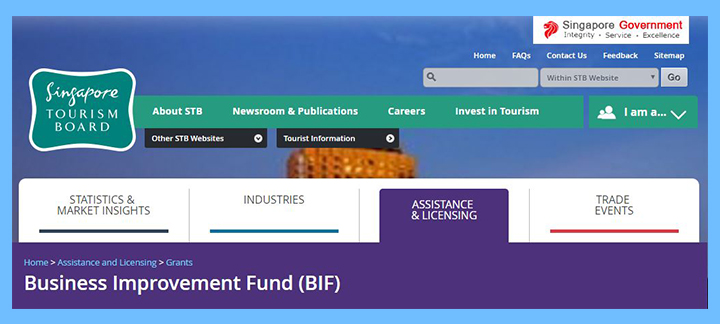 This program isn't well known by those within tech circles. The Singapore Tourism Board (STB) administers the fund, which provides up to 70 percent of "qualifying costs" for Singapore incorporated companies  that focus on developing tech products for the tourism industry.

Workforce Development Authority (WDA) subsidies


This option is not startup-specific, but it still provides benefits. WDA is a government agency that sponsors up to 90 percent of course fees for company employees who want to enhance their skillsets at designated centers of learning. Some of these centers include the Institute of Systems Science and Hyper Island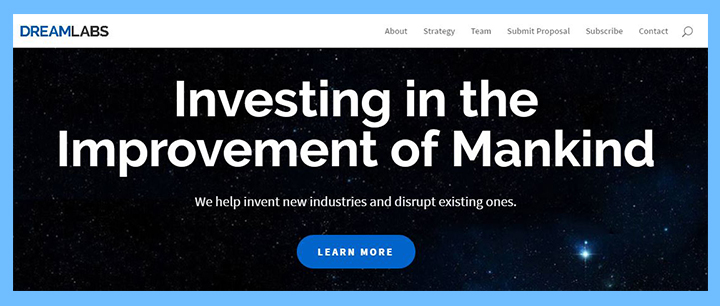 The fund invests in ideas that positively impact the lives of mankind.  The fund's aim is to work with entrepreneurs who seek to invent new market categories or transform and disrupt existing ones. It exclusively focuses on ideas with a potential to scale. Besides capital, Dreamlabs also provide physical infrastructure at its incubator in Singapore's CBD.


Although some of these programs above require the state providing money directly to startups, many of them are operated by private investors.
The various options of initiatives listed here are part of the government's ambitious strategy to position the country to thrive well into the twenty-first century. Another thing to mention, due to these being government backed initiatives that involve taxpayers' money, expects to deal with some bureaucracy when applying for them.


Rikvin Capital is Singapore's leading private funding specialists. In 2018, they funded various projects to accredited investors and corporates who needed short-term funding for investments against secured assets. This is a non-traditional source of funding that could be exactly what your business is looking for when you are affected by Total Debt Servicing Ratio (TDSR) or have no track record with financial institutes.
For entrepreneurs & companies looking to raise capital
Whether it is fundraising to support working capital, invest into technology, expanding your business regionally and globally, the usual issues entrepreneurs face are where to start and how to reach the end goal.
Access capital and get funding
Tap into Rikvin's network of banks, private equity firms, venture capitalists and angel investors.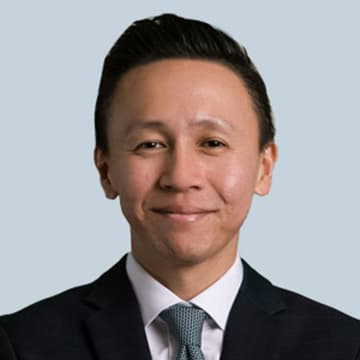 Eric comes from banking background. He provides consultancy to local and foreign entities on the ideal market-entry strategies for setting up or expanding operations in Southeast Asia.
Eric also provides advisory to fund managers and family offices on structuring as well as applicable tax incentives. He has also set up many VCC structures for licensed fund managers.