Mergers and Acquisitions (M&A) and Corporate Finance Consultancy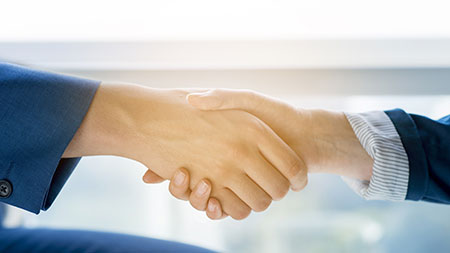 Fundraising for new entrepreneurs, small and medium enterprises and even for big corporates can be a daunting task. Whether it is fundraising to support working capital, invest into technology, expanding your business regionally / globally, the usual issues businessmen face are where to start and how to get to the end goal.
Rikvin's Corporate Finance Consultancy is led by a team of experienced ex-bankers in the position to help you find a potential investor / buyer / strategic partner in the world of banks, private equity firms, venture capitalists and angel investors.
Our Services
---
Business Brokerage Services
The digital age brings about the need to blend brick and mortar with e-commerce. Almost every customer journey needs to involve both online and offline activity. This is where our business brokerage services come into the picture. Rikvin's business consultants are skilled at screening potential buyers and sellers, evaluating your business comprehensively and proposing deal structure options. Whether you are a business owner looking to cash out or a buyer seeking a business-for-sale, we can help you facilitate and achieve a favourable transaction.
Our Service Offerings:
Initial due diligence
Deal structure
Preparation of Information Memorandum
Negotiation
Valuation
Exit strategy
Mergers & Acquisitions
Talk to us if:
You are looking to raise funds for your start-up / growth stage business – Pre Seed, Seed, Series A, B, C
You are looking to raise funds via private investors and further leverage on the new synergy to expand the business further
You are looking to acquire other companies for future growth
You have an existing business and is looking to sell off the company in entirety
---
Stages of Funding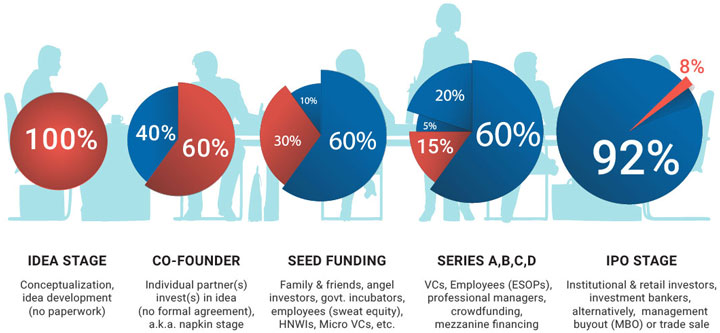 Access capital and broker your business
Tap into Rikvin's network of banks, private equity firms, venture capitalists and angel investors. We help you open doors and close deals.