Mergers and Acquisitions (M&A) and Corporate Finance Consultancy
Funding raising for new entrepreneurs, small and medium enterprises and even for big corporates can be a daunting task. Whether it is fund raising to support working capital, invest into technology, expanding your business regionally / globally, the usual issues businessmen face are where to start and how to get to the end goal.
Rikvin's Corporate Finance Consultancy is led by a team of experienced ex-bankers who is in the position to guide and help you find a potential investor / buyer / strategic partner in the world of banks, private equity firms, venture capitalists and angel investors.
Our Services
---
Talk to us if:
You are looking to raise funds for your start-up / growth stage business – Pre Seed, Seed, Series A, B, C
You are looking to raise funds via private investors and further leverage on the new synergy to expand the business further
You are looking to acquire other companies for future growth
You have an existing business and is looking to sell off the company in entirety
Stages of Funding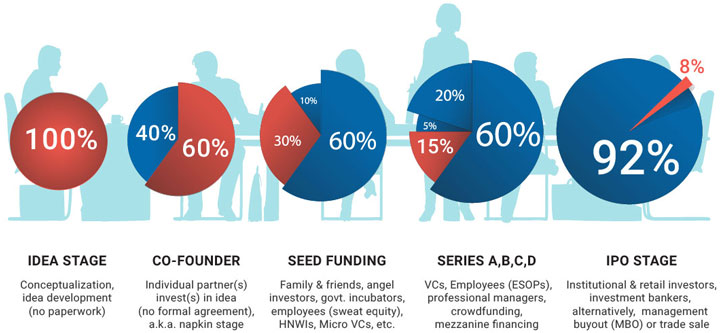 Find out more!
Let our expertise help you to make crucial decisions about M&A matters.
---
Looking a step forward in your Business?
Rikvin builds new synergy between venture capitalist and entrepreneurs to expand the business. With more than 15 years of experience and a great team, we can grow your business fast. Interested? Contact us now for a free consultation.