Virtual Mail Service
Access Your Mail, Wherever You Are in the World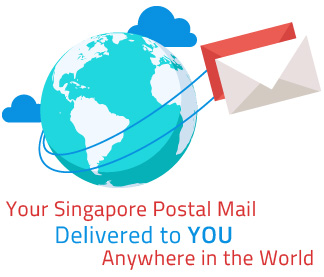 Rivkin's Singapore registered office service is the easiest way to receive and access important postal mail, wherever you are in the world.
Whether you need a registered address for your official communications, or just want to stay updated while you travel, we can help you track your mail and manage your response.
Register with us for a Singapore Office Address and access scanned copies of your mails online. We can also forward documents and parcels to a local or international address, or safely shred junk mail for good.
---
Registered Singapore Address
Do you travel frequently or don't have a fixed office location? we can provide a business address for all of your official communication.
Never Miss Important Mails
Each time you receive a new delivery, we will always scan the front and back of each envelope, so it's easy to know what you've received and who sent it.
Mail Forwarding or Shredding
You can read scanned mail online, forward important mail to a new address, pick up original documents in person or shred junk mail. It's your choice.
---
How does Mail Service Works
Through our virtual mail service, you can easily access your postal mail in Singapore online. We can help you track and manage any postal mail that you receive
Your Singapore Registered Address
Receive all your mail at one local address and get e-mail alerts as soon as delivery for you is received. We can safely store your letters, documents and small packages for up to 90 days. It's the most convenient and secure way to receive postal mail in Singapore and keep it safe while you're traveling.
Always know what was sent and who sent it
Rikvin sends automatic email alerts about each new delivery. We will send the scanned front and back of each unopened envelope, so you can tell the difference between junk mail and important statements.
Manage your response
Choose what mail you want to open and what you want to trash for good. We can scan important documents and you can access them online. We can forward original copies to any address, or you can pick them up in person. Junk mail can be shredded if advised.
View all your mail in one place
See all your bills, official statements and important deliveries from one centralized account. You can monitor your correspondence history and track anything that has been delivered and forwarded to you.
Interested in our Virtual Mail Service?
Access your mail wherever you are with our virtual office and virtual mail service. Whether it's reading scanned mail online, forwarding important mail to a new address, picking up original documents in person or shredding junk mails, we ensure all processes are done conveniently and securely.