The ongoing global COVID-19 pandemic has no doubt led to a decline in small local business startups. It has not only affected owners of small to large businesses but also caused a contraction in the Singapore economy. In the efforts to help startups bounce back in Singapore, and make the process easier for them, Enterprise Singapore (ESG), a government agency which started the Startup SG Founder Programme, has announced an increase in the startup capital grant from $30,000 to $50,000.
Here, we'll jump right into the details of how you can qualify for this grant and why now is the best time to build your business:
How Can a Startup Enjoy the Increased Grant?
In order for the startups to enjoy the newly increased capital grant, they must register Singapore company now. In an effort to support and strengthen locals, the company must now include at least three Singaporeans and/or Permanent Residents (PRs), out of which at least two must be first-time founders. This requirement has been amended from the prior requirement of having at least one Singaporean or Singaporean PR.
Ability for Startups to Adapt to Crises
Efforts to help small startups were already in play, however, with the current crisis, the Singapore government has invested another S$150 million to enhance the Startup SG Founder Programme. One of the major priorities in boosting the economy now is to promote and aid startups.
Related Read: Everything you need to know about the Startup SG Founder Scheme »
One of the biggest advantages of having startups is that they are creating jobs in times where people are being laid off their jobs. Knowing the above, not only the startups will benefit, but the local  Singaporeans as well.
Additionally, ESG's assistant chief executive for innovation and enterprise, Mr Edwin Chow said that "Startups have an innate ability to adapt and pivot, to quickly spot opportunities and provide effective solutions. This is especially important during crises." He also said that startups have been a part of Singapore's revolution into an innovation-driven economy.

New Venture Building Program 
In addition to the capital grant increasing, there is also a 3-month-long venture building program set up for aspiring entrepreneurs. This program will support entrepreneurs to develop business ideas, find additional capital, study the market, come up with product ideas, etc. This program is being carried out by partnering with five Singaporean universities, namely, Singapore Management University, National University of Singapore, Nanyang Technological University, Singapore University of Technology and Design and Singapore University of Social Sciences.
Aspiring entrepreneurs can apply through the universities' websites. The applicants will be selected based on their business model and concept by the accredited mentor partners (AMPs). Throughout the three months of the program, the selected applicants will receive a stipend of $1,500/ month. Once the program is complete, the graduates will be allowed to continue being mentored by the AMPs.
How Can Rikvin Help to Start Your Business?
Rikvin has helped hundreds of aspiring entrepreneurs register their companies seamlessly in Singapore. We can help you navigate and tap into the various government grants available. Our team of experienced professionals are passionate about helping your startup to grow and will provide you with additional support throughout every business stage.
Let us help you kick-off your business dreams.
Rikvin has supported hundreds of aspiring entrepreneurs to register their company successfully.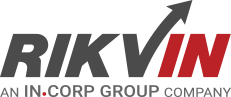 Rikvin's content team includes in-house and freelance writers across the globe who contribute informative and trending articles to guide aspiring entrepreneurs in taking their business to the next level in Asia.