Singapore's Deputy Prime Minister, Coordinating Minister for Economic Policies, as well as the country's Minister for Finance, Heng Swee Keat, delivered a Ministerial Statement on August 17. This is the fifth time Heng has presented Singapore Government's plans to continue providing more COVID-19 support for workers, businesses and to protect livelihoods, in its ongoing efforts to build resilience and to emerge stronger from the pandemic.
First was the Unity Budget which he delivered on February 18, then came the Resilience Budget on March 26, which was followed by the Solidarity Budget on April 6, and the Fortitude Budget on May 26. In total, the Government had dedicated close to $100 billion over these four budgets to address the rapidly evolving COVID-19 pandemic and the impact on Singapore's economy and society.
COVID-19 economic impact on Singapore
"Since I delivered the Fortitude Budget in May, the pandemic has continued to rage on in many parts of the world. The number of COVID-19 infections around the world has more than tripled to over 21 million. More than 750,000 lives have been lost. The resulting economic impact has been severe. The global economy is projected to contract by 5% this year. In Singapore, we experienced our worst quarterly performance on record – a 13.2% contraction year-on-year in the second quarter of 2020," Heng noted, while putting his statement on the Parliament floor on Monday.
That's why, he added, "It's timely for the Government to continue to support jobs and create new ones. Further support sectors which are the hardest hit. And finally, position Singapore to seize growth opportunities in a post-COVID-19 world."
Related Read: How have various governments around South Asia responded to COVID-19? »
Below is the exhaustive summary of the major announcements the DPM made in his Ministerial Statement on August 17.
---
For Workers
1) Jobs Support Scheme (JSS) extended till March 2021
The JSS, which was launched at the start of the pandemic, will now be extended by up to 7 months, covering wages paid up to March 2021. The scheme was supposed to end in August, and has helped companies retain workers by covering a percentage of their salaries. This support will now vary sector-wise, based on their projected recovery, and is as under:
Sectors
Support in the extended Jobs Support Scheme
Aerospace, aviation, tourism sectors
50% of wages paid for 7 more months
Built environment sector
50% of wages paid for 2 more months, before
lowering to 30% for wages paid up to March 2021
Arts and entertainment, food services, land transport, marine and offshore, and retail sectors
30% of wages paid for 7 more months
For the large majority of the remaining sectors
10% of wages paid for 7 more months
For the few sectors that are managing well, such as biomedical sciences, financial services, and ICT sectors
10% of wages paid for 4 more months, for
wages paid up to December 2020
"With the JSS extension, most businesses will receive wage support for 17 months to help them retain as many workers as possible. Over these months, JSS support will range from 10% to 75%. Even at 10% support, the payouts cover more than half of employers' CPF contributions. This ensures that we continue to build up the CPF savings of our workers during the crisis," noted Heng in his speech, adding that the JSS payouts will benefit over 2 million local workers employed in more than 150,000 firms.
Notably, in addition to JSS, businesses can also tap on other existing schemes, such as the enhanced Enterprise Financing Scheme (EFS) and Temporary Bridging Loan Programme (TBLP), which are also available until March 2021.
2) COVID-19 Support Grant extended till December 2020
The COVID-19 Support Grant which was introduced in May, will now be extended to December 2020. From October, both existing recipients and new applicants can apply by demonstrating job search or training efforts to qualify. The Ministry of Social and Family Development will share more details in early September about the scheme which has helped Singaporeans who are unemployed or suffered significant income loss due to the pandemic.
Singaporean workers can also take advantage of the NTUC Job Security Council, which was set up earlier this year, and has matched more than 20,000 displaced and at-risk workers to new opportunities.
3) Extension of Workfare Special Payment
For the earlier announced $3,000 Workfare Special Payment, the eligibility criteria will be widened for work done in 2020. So now, those who were not on Workfare last year, but have received or will be receiving Workfare for work done this year, will be eligible as well.
Importantly, this one-off payment of $3,000 is to be received from October this year onwards.
---
For Sectors – Coping Well
1) Introducing the $1 billion Jobs Growth Incentive scheme
To help sectors that are doing well – such as the biomedical sciences, public healthcare, long-term care giving, financial services, and ICT sectors – create new jobs for workers, the Minister announced a $1 billion programme called Jobs Growth Incentive (JGI), which will support firms in hiring of local workers and increase their headcount. Under the scheme:
The Singapore Government will co-pay up to 25% of salaries of all new local hires for one year, subject to a cap.
For those aged 40 and above, the co-payment to firms will be up to 50%.
The Ministry of Manpower will provide more details later this month.
In addition, the Minister informed, "To better flow workers to new opportunities, we have set up 24 SGUnited Jobs and Skills Centres across Singapore. I encourage job seekers to visit these centres and make the best of the resources available – to find a suitable job, traineeship, attachment or training. This way, you are better prepared when the job market recovers."
---
For Sectors – Greatly Impacted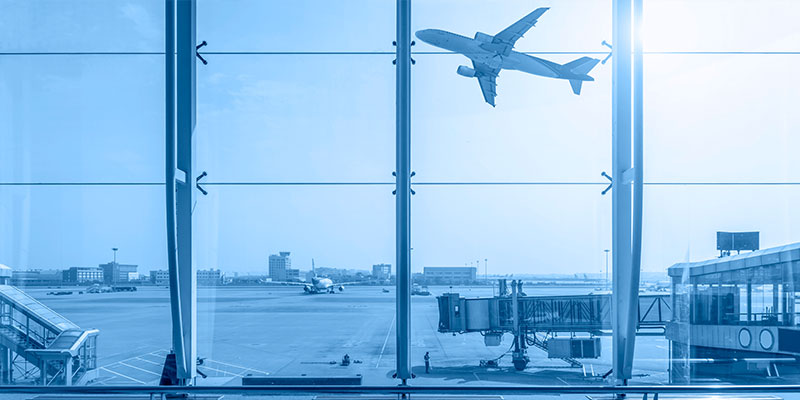 In his statement, Heng announced further support for three key sectors that had been most affected by the impact of COVID-19 – aerospace, aviation, and tourism.
"Singapore's overall economy depends heavily on these three sectors as they are key multipliers for other sectors. Our position as a global business node depends on our connectivity as an air hub, while tourism adds vibrancy to our retail and F&B sectors," he said.
Below are the sector-specific announcements, to help Singapore preserve its core capabilities.
1) Aviation
Funding: – The Government will allocate an additional $187 million to extend the support measures in the Enhanced Aviation Support Package up to March 2021. This will:
Provide cost relief for our airlines, ground handlers, cargo agents, and airport tenants, as well as;
Support our local carriers to regain our air connectivity to the world.
Redeployment: – The Government will also scale-up the temporary redeployment programme of workers in the aviation sector. As an indication, to date, 500 aircrew have been redeployed to hospitals as Care Ambassadors. The Government will create around 4,000 new jobs, including permanent roles, in the healthcare sector alone, as well as more jobs in other areas of need.
2) Tourism
Funding: – The Government will set aside $320 million for tourism credits to encourage local tourism. Called SingapoRediscovers Vouchers, these credits provide the opportunity for Singaporeans to explore our local culture and heritage, nature, art, and architecture, while at the same time supporting our tourism sector. More details will be provided by the Ministry of Trade and Industry (MTI) next month.
3) Nightlife Industry
"A small number of businesses, such as those in the nightlife industry, may unfortunately not be able to open soon, due to safe management considerations. For these businesses, the Government will help them transition to other activities or ease their exit. More details will be provided by the Ministry of Trade and Industry," said the Minister of Finance.
4) Arts and Culture
"Businesses in the arts and culture, and sports sectors will also take much longer to resume full activities. These are important sectors that strengthen our social fabric and diversity. Support was provided through the Resilience Budget. I am prepared to provide further support to preserve core capabilities that we have built over the years, in consultation with the Ministry of Culture, Community and Youth," he added.
---
For Start-ups
1) Enhancing Startup SG Founder programme
To continue to spur innovation and entrepreneurship, the Government will set aside up to $150 million to enhance the Startup SG Founder programme in phases. Under this, the Government will:
raise the startup capital grant and,
continue to provide mentorship.
More details will be provided by the Ministry of Trade and Industry (MTI) in due course.
"Earlier this year, I set up the Emerging Stronger Taskforce, co-led by Minister Desmond Lee and Mr Tan Chong Meng. The Taskforce has been consulting widely, and is in the midst of a three-month sprint to prototype new ideas through the industry-led Alliances for Action. Areas being covered include smart commerce and supply chain digitalisation. Working together with our businesses, we will capture new opportunities, create better jobs, and reimagine our economy, so that we can emerge stronger from the crisis," concluded the Minister.
It is essential for businesses to build financial resilience now more than ever.
Our team is here to help you navigate the COVID-19 impact and keep your business health in check.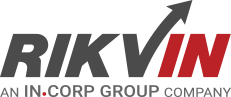 Rikvin's content team includes in-house and freelance writers across the globe who contribute informative and trending articles to guide aspiring entrepreneurs in taking their business to the next level in Asia.