Singapore has consistently topped the World Bank's list of top 20 best countries for start-ups. Investors and entrepreneurs, both local and foreign alike, flock to Singapore for its business-friendly labor and fiscal laws, attractive tax rates and general operational efficiencies, while ultimately cherishing entrepreneurship in Singapore.
In the first quarter of 2019  in Singapore business registrations a total of 14,596 new entities were established, particularly in financial services, retail, management consultancy, architecture, and engineering support services, among other key industries.
"There are so many benefits and incentives to starting a Singapore company," said Mr. Satish Bakhda, Head of Operations at Rikvin, a Singapore Company Registration specialist.
"Of particular importance is our very attractive taxation structure. On top of the 17% Singapore corporate tax rate, a new Singapore company is exempted from taxation for its first $100,000 chargeable income per annum for the first 3 years of its existence. More importantly, no taxes are levied on capital gains and dividends."
In addition, Rikvin points to the following factors as significant contributors to Singapore's business-friendly reputation:
(1) Laws allowing 100% foreign ownership;
(2) Efficient 1-day company incorporation process;
(3) Minimum paid-up capital of only S$1;
(4) The pool of highly skilled labor; and
(5) The lack of exchange controls or restrictions on profit repatriation.
Related Article: Singapore company incorporation process for a foreign individual or business professional
What do we think about entrepreneurship in Singapore?
In light of this, Singapore Company Registration specialist Rikvin encourages investors and entrepreneurs to consider Singapore as an ideal location for company formation.
Moreover, Mr. Bakhda encourages individuals to take a leap into entrepreneurship in Singapore and finding one's own wealth. "Starting a business has its own rewards, such as the sense of fulfillment after conquering the unknown and watching a new business prosper," he said.
"There is great value in being your own boss. You can dictate your own business direction and determine your schedule," added Mr. Bakhda. "Obviously, a new business also provides an additional source of income. More and more stay-at-home parents, for example, choose to become business owners."
On the other hand, Mr. Bakhda cautioned against haste, saying, "Every new entrepreneur must assess his strengths and weaknesses. Self-employment is not for everyone. Prior to starting a business in Singapore, one should also determine start-up costs, research the market, evaluate the competition, and develop a solid business plan to achieve short-term and long-term goals."
Related Article: Singapore game to welcome foreign entrepreneurs through entrepass
---
Form a company in Singapore with speed, ease, and value
An hour is all we need. Coupled with transparent, highly-competitive pricing and timely, committed support, your company registration is made easy.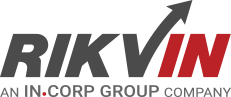 Rikvin's content team includes in-house and freelance writers across the globe who contribute informative and trending articles to guide aspiring entrepreneurs in taking their business to the next level in Asia.