For consumers worldwide, plastic use has been ingrained in our everyday lives. We can find them in water bottles, utensils, furniture, and more.
Overconsumption of plastic leads to overflowing landfills, clogged rivers, and threatens marine ecosystems. 99% of plastics also cause climate change since they use as much fossil fuels to produce as airlines.
In turn, it also affects industries like shipping, fisheries, and even tourism.
For Southeast Asia, which has come out as a plastic pollution hotbed, calls to manage the situation have only increased over time.
This situation, however, presents an opportunity for countries in the region, particularly for businesses, such as those in the private sector, to monetise.
Stay with us as we delve deeper into how Southeast Asia can seize this opportunity.
Southeast Asia's Plastic Problem
Why has Southeast Asia become a plastic pollution hotspot?
For one, studies have revealed that countries with more populated coastal areas are likelier to see greater plastic pollution in the oceans.
In fact, Vietnam, Indonesia, and the Philippines, which all have significant coastal populations, contribute over 5% of the world's amount of mismanaged plastic.
Recent history also shows that the region's biggest waste-creating countries like Thailand and the Philippines have gone through swift urbanisation and growth of their purchasing power in the last 30 years.
According to the World Bank, over 75% of recyclable plastic's material value is diminished in Malaysia, the Philippines, and Thailand when single-use plastic is thrown instead of recycled.
With just 18-28% of recyclable plastic recycled, the majority of plastic waste remains to pollute the environment.
Even Singapore, with one of the world's smallest populations, discards about 900,000 tonnes of plastic yearly, a significant amount relative to its people.
A Pandemic-Fuelled Problem
The pandemic has also worsened the situation, with a rise in mask consumption, PPE equipment use, and plastic sanitiser bottles. In addition, COVID-19 caused a surge in online shoppers and a resulting excess in online purchase packaging.
Despite this growing problem, domestic waste management infrastructure has not kept up, leading to staggering amounts of poorly managed waste.
For example, Jakarta, Indonesia's capital, is the most populated city in Southeast Asia, but it has only recently begun to build its first waste-to-energy incinerator after nearly 4 years of delays.
The city has long been struggling to manage overflowing plastic waste and sea pollution, creating about 7.8 million tonnes of plastic waste yearly, over half of which are poorly managed and discarded.
And with ASEAN's urbanisation rate expected to surpass 70% by 2050, it is clear that the pollution problem will only worsen.
---
What is Southeast Asia Doing to Manage Plastic Waste?
There is an urgent need to turn single-use, linear plastic products into a circular approach where waste is viewed as a valuable resource that can be reused several times.
Thankfully, governments in the countries mentioned above have been taking steps to tackle this problem. Circular economy road maps that give precedence to plastics-related policies have been formulated.
Indonesia, for example, has pledged to cut down plastic waste by 30% over the next 3 years, which will prove a huge task in a staggering nation of 270 million people where there is nearly no plastic recycling at all.
Vietnam has also begun several programmes to manage plastic waste, such as the establishment of regulations on plastic waste treatment under the 2020 Law on Environmental Protection that was recently enforced.
The country aims to reduce 50% of plastic debris in the ocean by 2025, and 75% by 2030, banning all plastic bags from 2030.
Businesses are also doing their part to make plastic packaging entirely reusable or recyclable by 2025.
Public and private sectors have teamed up to shift mindsets to viewing plastic as a precious resource and business opportunity instead of junk to be discarded.
Platforms like Malaysia Sustainable Plastic Alliance, the Philippine Alliance for Recycling and Materials Sustainability, and the Thailand Public-Private Partnership for Plastic and Waste Management have been established for this purpose.
In online shopping-loving Singapore, WWF-Singapore has also collaborated with e-commerce retailers, logistics firms, and reusable-packaging producers to make circularity easy for online shoppers under its Plastic Action (PACT) initiative.
Related Read: Fad or Future? Why Start a Foodtech Firm in Singapore »
The city-state also launched the Plastics Recycling Association of Singapore (PRAS) in Aug 2021. This association brings stakeholders from the waste and research industries to share knowledge and best practices on plastic waste management and recycling to enhance its abilities in recycling plastics.
However, more can be done, as the World Bank shows that reuse and refill systems are still in their early stages in many Southeast Asian countries. They lack the ability to scale to meet the extent of the region's plastic waste dilemma.
---
What Are the Challenges of Plastic Waste Opportunities?
There is money to be made from plastic recycling, but there are also challenges, such as in private sector investment. Although investors have the chance to aid the plastic waste problem by contributing capital, they have traditionally refrained from doing so.
More affordable virgin plastics also continue to threaten recycling economics. Local SMEs badly affected by COVID-19 also find it challenging to bank on the rising demand for recycled products.
Emerging economies like the Philippines do not have the capacity for local recycling, hence their status as a net exporter of plastic waste scrap.
Plans to improve the plastic waste situation must have large-scale cooperation between governments and citizens, which makes it difficult for any sustainable plan to be implemented effectively.

What Can Be Done to Mitigate These Hurdles?
Governments have a pivotal role to play. They can create standards, policies, and regulations to enhance the demand for recycled plastic, and balance the playing field for local and global firms to drive a circular economy for plastic.
A policy they could adopt is making manufacturers and importers of plastic products responsible for plastic waste disposal. They could also use economic instruments such as imposing taxes to gradually eliminate non-essential plastic products.
Standards for the creation and adoption of recycled plastic products can help to create an enabling environment, doing away with virgin plastic and developing demand for recycled plastic content.
The private sector must also act as a key partner to push solutions by championing innovation in technology, materials, and financing. They must also contribute to education, engagement, and cleanup efforts.
It has to spur environmentally friendly plastic alternatives and effective business models to align investors with government interests, create value from used plastic, and make way for a more sustainable future to come.
---
More Than Just Business
Ultimately, apart from the opportunities presented to businesses, improving the plastic waste situation in Asia has a massive impact on the world.
For example, it is estimated that the successful prevention of plastic leakage in Indonesia and India could potentially get rid of a staggering 150 million tonnes of carbon emissions in the environment.
And the clock is ticking – which is why we should all start now.
Start your plastic waste recycling company today!
Get your plastic recycling company registered with us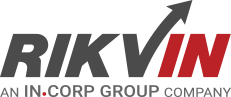 Rikvin's content team includes in-house and freelance writers across the globe who contribute informative and trending articles to guide aspiring entrepreneurs in taking their business to the next level in Asia.