Food insecurity is a pressing problem not just in Southeast Asia, but throughout the rest of the world as well. It is estimated that by 2050, the world will need to produce 40% more food to feed it.
The pandemic, rising inflation, and war between Ukraine and Russia have worsened the situation significantly. Food prices are growing and affecting the world's most vulnerable, and it's expected to last till 2024.
As a result, the region has been relying on food technology, or foodtech, to alleviate food shortages and meet the nutritional needs of populations.
Singapore, in particular, has been investing heavily in such technology due to its lack of agricultural space and heavy reliance on food imports. For example, it uses cell culture knowledge to create plant-based meat.
Stay with us as we find out why the country is a great place to start a foodtech firm!
What is Foodtech?
Foodtech is a term used to describe the technology that is used in the food industry. This can include things like tracking food production, ensuring food safety, and making it easier for customers to order and pay for food.
Related Read: Starting a Food and Beverages Business in Singapore »
---
Why is Foodtech Important?
Foodtech holds great significance for a variety of reasons. We explore some of the critical ones:
Food Sustainability
The global food supply chain has been negatively affected by COVID-19 and the war. Foodtech can reduce its impact by making the food sector more sustainable.
It helps to make better use of limited resources, and produce healthier and more environmentally friendly food products that can fight against food insecurity and meet the world's needs.
Reduces Environmental Damage
Ramping up food production usually leads to the excessive consumption of water and the production of harmful greenhouse gas emissions.
In fact, the world food sector takes up 30% of the energy produced and creates 22% of the greenhouse gases.
Foodtech can be used to alleviate their detrimental environmental impact while securing future demand.
Reduces Food Waste
Food waste refers to any edible food that is thrown away or not used. It can include things like fruits and vegetables that are bruised or have gone bad, meat that has been leftovers, or bread that has been stale.
It is a major problem because it contributes to global climate change, damages the environment, and costs the economy billions of dollars a year.
Reducing food waste with food technologies can help address all these problems. It can also help ensure that there is enough food to go around, reduce greenhouse gas emissions, and save businesses money.
---
What Are the Benefits of Starting a Foodtech Firm in Singapore?
There are a few reasons why starting a foodtech firm in Singapore is a good idea.
Strong Government Support
Singapore has emerged as Asia's foodtech capital thanks to its robust government support. Its government prioritises food security and has implemented a variety of measures to ensure that its people are sufficiently fed.
The country's government agencies have played a pivotal role in assisting foodtech firms to find their footing.
For example, the Economic Development Board (EDB) and Singapore Food Agency (SFA) helped German vertical farming business &ever find a factory location and financial subsidies.
Support continues beyond sales and manufacturing, extending to partnerships for research for the company to enhance its crop yields.
Demand for Innovative Food Products
Firstly, Singapore has a strong food culture and is known for its high-quality food. In fact, according to a report by Mastercard, 84% of respondents in Singapore said that they were willing to pay more for better quality food.
This makes it the perfect place to launch a foodtech startup, as there is already a large demand for innovative food products.
Related Read: How Can Agritech in Singapore Be Used for its Nutrition Needs? »
The Ideal Business Destination in Asia
Additionally, Singapore is a major regional hub and has a well-developed infrastructure. This makes it easy to do business in Singapore and reach customers in other countries in Southeast Asia.
It is also technologically advanced and is internationally renowned for its cutting-edge indoor vertical farming ecosystem. Foodtech companies can leverage the Food Tech Innovation Centre and its laboratories and test kitchens.
A Supportive Startup Ecosystem
Finally, Singapore has a supportive startup ecosystem, with plenty of funding and mentorship available. This makes it easy to get started as a foodtech entrepreneur in Singapore.
Overall, starting a foodtech firm in Singapore is a great idea for entrepreneurs who are looking to enter the Southeast Asian market.
Related Read: 10 Best Industries for Startups in 2022 in Singapore »
---
What Are Some Examples of Foodtech Firms in Singapore?
Foodtech firms in Singapore include artificial meat and alternative protein manufacturers with the aim of creating sustainable food options.
Some popular food tech companies in Singapore include:
Eat Just
Chope
Shiok Meats
UmamiMeats
---
Get Your Foodtech Business Off the Ground With Rikvin
Starting your foodtech firm in Singapore can be a quick and easy process with the help of our business setup experts at Rikvin. Get your business running quickly and seize opportunities in the industry for success.
FAQs
Foodtech merges food and technology and refers to technologies like artificial intelligence, biotechnological agriculture, and more.
Foodtech plays an increasingly important role in the growing of crops to the processing of ingredients to ensure that the world's dietary needs are met.
Foodtech trends include:

Synthetic or artificial meat
Personalised diets
Vegetable proteins
Upcycling
Automation
Incorporate your foodtech company today
Seize a growing opportunity in foodtech in dynamic Singapore and get your business started with Rikvin!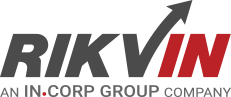 Rikvin's content team includes in-house and freelance writers across the globe who contribute informative and trending articles to guide aspiring entrepreneurs in taking their business to the next level in Asia.