Overview of the Tech.Pass
The Tech.Pass is managed by the Singapore Economic Development Board (EDB).
It focuses solely on the tech sector and offers pass holders the flexibility of taking part in various activities that can contribute to the local tech ecosystem.
---
What is the Tech.Pass?
The Tech.Pass is an individualised visa that enables highly successful tech entrepreneurs, leaders, or technical experts globally to come to Singapore to carry out groundbreaking innovations.
The pass is currently undergoing review to determine whether Singapore's work pass offerings require further rationalisation with the launch of the new Overseas Networks and Expertise (ONE) Pass.
At present, it continues to remain a work pass within MOM's general work pass framework.
---
What Are the Benefits of the Tech.Pass?
Successful Tech.Pass applicants can accept more than 1 role at the same time in Singapore with these main benefits:
Being able to begin and operate at least 1 tech company
Being able to work as an employee in at least 1 Singapore-based business at any time
Taking on the role as a consultant, mentor, or lecturer in local institutions of higher learning (IHL)
Being able to be an investor or director in at least 1 Singapore-based company
Not needing to apply for different passes while transiting between different activities
---
How Much Does It Cost to Apply for the Tech.Pass?
After the application is submitted, applicants must pay S$105 for each pass.
When the pass is issued, they must pay another S$225 for each pass and S$30 for each Multiple Journey Visa, if applicable.
---
How Long Does It Take for Applications to Be Processed?
Applications take around 8 weeks to process.
However, the process may take longer if additional information is required.
Get help to apply for your Singapore visa
We are a licensed employment agency registered with the Ministry of Manpower and offer a full spectrum of work pass services.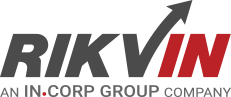 Rikvin's content team includes in-house and freelance writers across the globe who contribute informative and trending articles to guide aspiring entrepreneurs in taking their business to the next level in Asia.