Singapore Personalised Employment Pass Application
The Personalised Employment Pass (PEP) is a special type of Employment Pass issued to top-tier individuals based on their merits. The PEP is independent of any employer; hence its holder can switch employers without affecting the status of the pass. Learn More
To check if you are eligible, try our PEP Online Assessment tool.
Our Personalised Employment Pass Application Services include:
Pre-application advising on Singapore Personalised Employment Pass (PEP) and gathering of necessary information
Online filing of Personalised Employment Pass (PEP) application
Tracking of PEP application status while under processing
Liaising with Direct MOM officer in charge, if required
Responding to MOM's requests for additional information, if any
Arranging for issuance of PEP upon in-principle approval (IPA)
Filing of unlimited appeal in case of rejection of PEP application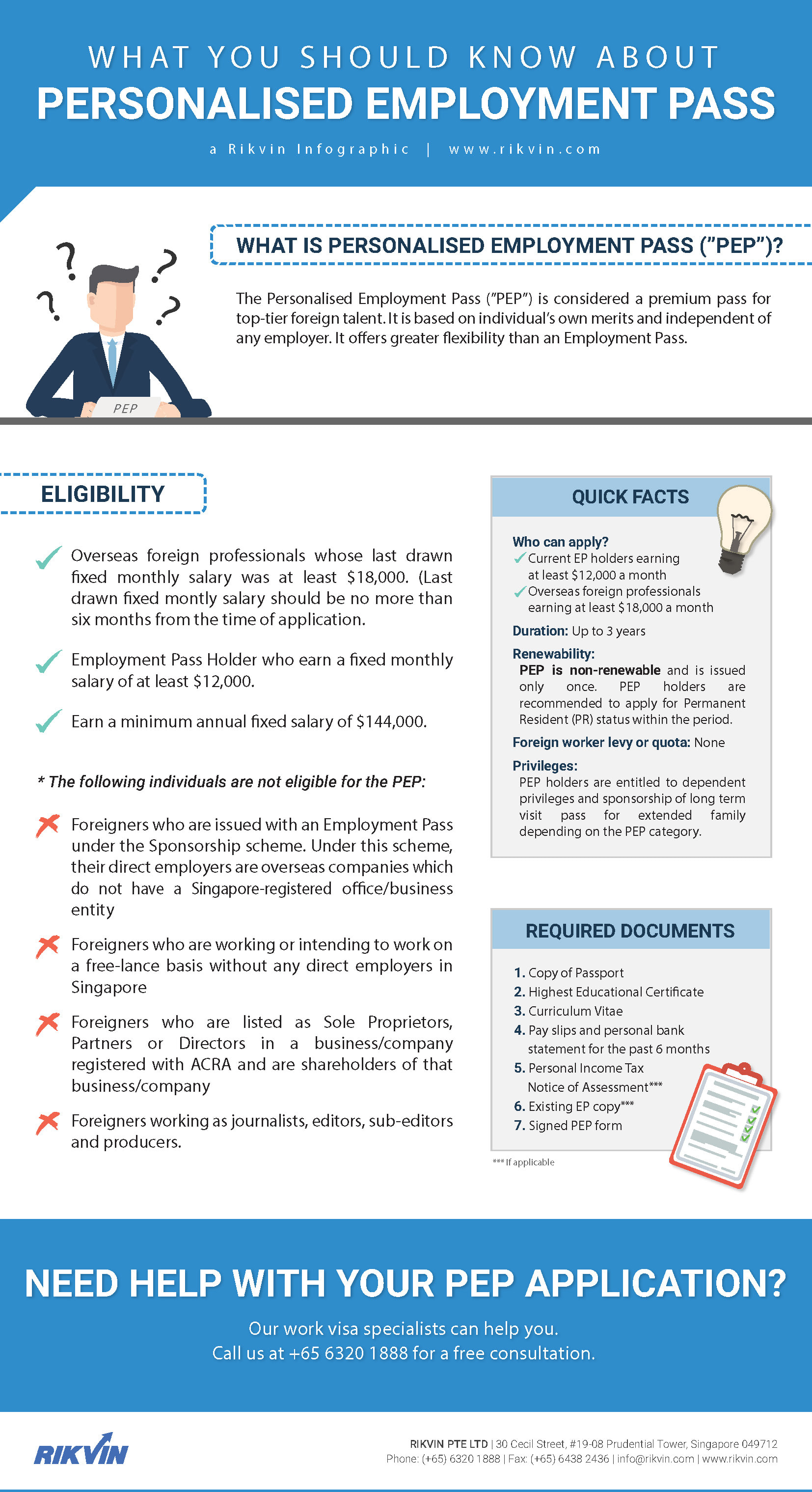 Need help with your Personalised Employment Pass application?
Rikvin, a Singapore Employment Licensed Agency, has immigration and work visa specialists who can help you! Call us at +65 6320 1888 or contact us now for a free consultation.