Now that the economic epicenter has shifted towards east the opportunities in this part of the globe is both abundant and attractive. Foreign talent in pursuit of such opportunities in Singapore can take advantage of the Personalised Employment Pass. Although there are several work passes available, Personalized Employment Pass hosts some unique merits that sets it apart from the rest and it is available for a privileged few with exceptional skills, qualifications or professional track record.
Personalised Employment Pass (PEP) is a special type of employment pass that is not linked a specific employer. PEP is specially targeted for highly qualified individuals who wish to work and live in Singapore. It's not meant for business owners who wish to operate their own business in Singapore.  You can also use our free online evaluation tool to give you an idea if you qualify for a Personalised Employment Pass.
This guide provides detailed information about PEP including eligibility requirements, application procedure and documents required.
Note: The eligibility requirements of the PEP have been further refined. Key requirements are as follows:
To qualify, current EP holders must earn a fixed monthly salary of at least $12,000, and overseas-based foreign professionals must have a last drawn fixed monthly salary of at least $18,000.
The PEP will be valid for 3 years and non-renewable thereafter.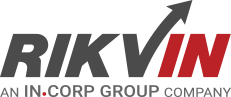 Rikvin's content team includes in-house and freelance writers across the globe who contribute informative and trending articles to guide aspiring entrepreneurs in taking their business to the next level in Asia.