The tax exemption scheme for new start-up companies was introduced in Year of Assessment (YA) 2005 to support entrepreneurship and help our local enterprises grow.
Under this scheme, a newly incorporated company that meets the qualifying conditions can claim for full tax exemption on the first $100,000 of normal chargeable income for each of its first three consecutive YAs.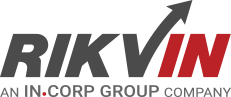 Rikvin's content team includes in-house and freelance writers across the globe who contribute informative and trending articles to guide aspiring entrepreneurs in taking their business to the next level in Asia.