A Singapore subsidiary formation is the most preferred choice for foreign companies to establish their presence in Singapore. A Singapore subsidiary is a private limited company and the majority shareholder can be a foreign or a local company. Singapore allows 100% foreign shareholding.  Singapore does not restrict the repatriation of any profit or capital of a Singapore subsidiary.
It is a legal identity distinct from the parent company's. The parent company's liability is limited to the share capital it has subscribed. A Singapore subsidiary is generally treated as a local resident company and therefore is entitled to tax benefits available to local companies.  Foreign companies are required to use a professional services firm to set up an entity in Singapore.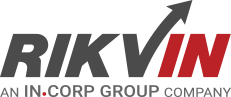 Rikvin's content team includes in-house and freelance writers across the globe who contribute informative and trending articles to guide aspiring entrepreneurs in taking their business to the next level in Asia.