Singapore S Pass Application
Rikvin, a licensed MOM employment agency, offers Singapore S Pass application services to render further assistance to employers intending to apply an S Pass for their foreign staff, especially companies which are newly registered in Singapore.
The S Pass is a type of work visa designed for mid-level skilled workers employed by companies operating in Singapore. The Singapore S Pass application is assessed by the MOM based on a point system with consideration for each of the following factors: salary, education qualifications, skills, job type and work experience. Learn More »
Our S Pass Application Services include:
Pre-application information and advising
Filing and application of work pass
Tracking of application status while under processing
Liaising with Direct MOM officer in charge, if required
Responding to MOM's requests for additional information, if any
Arranging for issuance of the pass upon in-principle approval (IPA)
Filing of unlimited appeal in case of rejection of S Pass application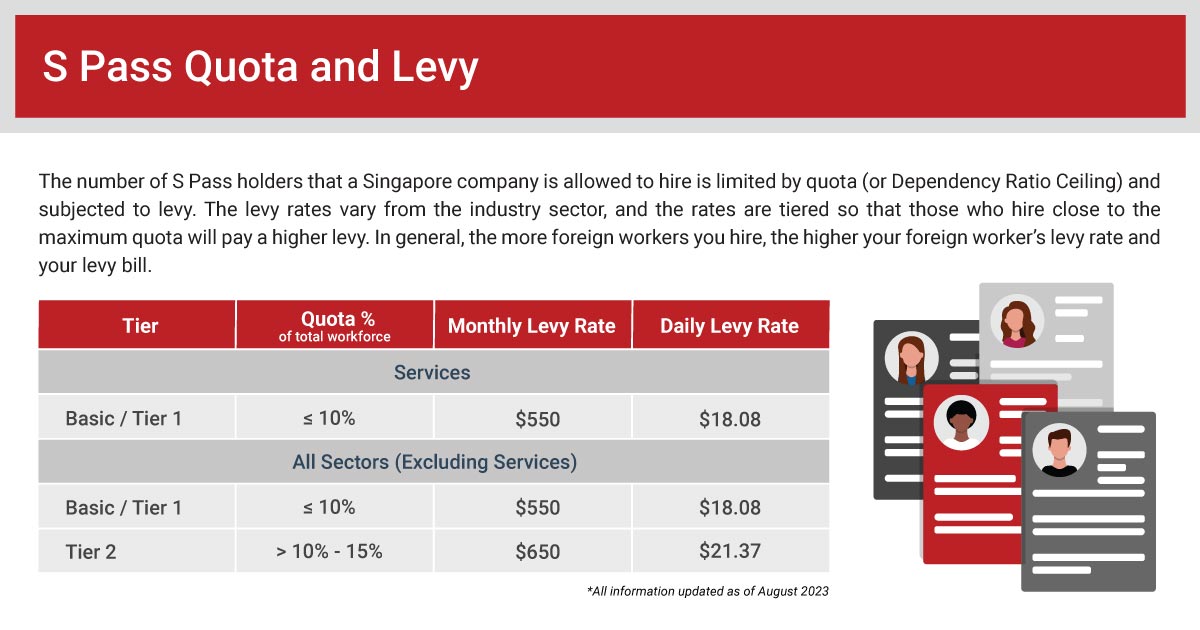 Need help with your S Pass application?
Liaise with a dedicated specialist when you engage us for immigration, recruitment and work visa services. Our licensed specialists will attend to every step of your application thoroughly.