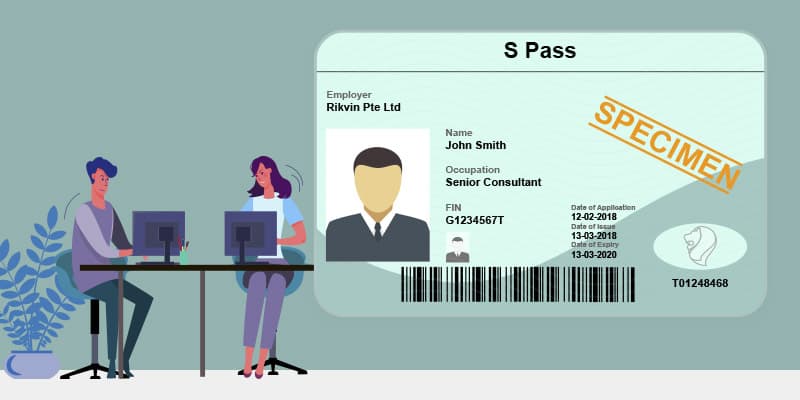 The S Pass is a type of work visa designed for mid-level skilled workers employed by companies operating in Singapore.
An application is assessed based on a point system with consideration for each of the following factors: salary, education qualifications, skills, job type, and work experience. Applicants (employees) must obtain employment or have an employer in Singapore before submitting their application.
The number of S Pass holders a company can employ is capped according to its industry's Dependency Ratio Ceiling (DRC).
Validity of S-Pass
The S Pass has a validity of up to 2 years and is renewable as long as the pass holder remains employed in the company, subject to the prevailing conditions imposed by the authority at the time of renewal.
What are the Benefits of S-Pass
Applicants whose fixed monthly salary is at least S$6,000 may apply for Dependant's Pass and/or Long-Term Visit Pass for their immediate family members.
Permanent Residence Eligibility
S Pass holders are eligible to apply for Singapore Permanent Residency. Applicants are advised to wait for at least 3 years before applying for Permanent Residence.
Read more: Singapore Working Visa Guide »
---
Eligibility Requirements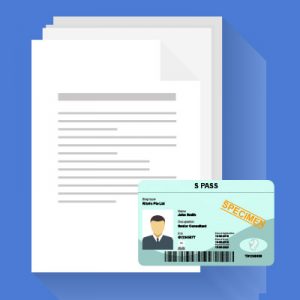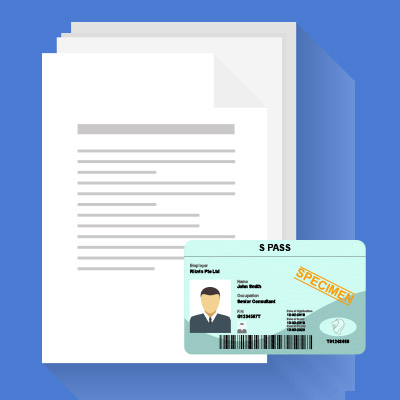 Have a fixed monthly salary of S$3,000 or S$3,500 in the financial services sector: Older and more experienced applicants are also expected to qualify under higher salaries, commensurate with their skills and work experience.
Possess a degree, diploma, or technical/specialist qualifications:  Candidates from the People's Republic of China are expected to authenticate their qualifications from independent verification channels such as the China Higher Education Student Information and Career Center, China Academic Degrees & Graduate Education Information and Dataflow.
Relevant work experience and skills.
---
Renewal Criteria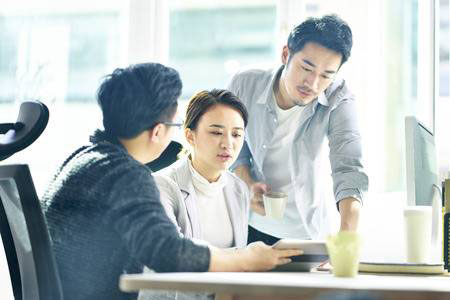 Besides meeting the eligibility criteria, applicants need to take note of the following:
Holder's passport must be valid for at least 7 months.
Employer must have sufficient S Pass quota for your sector.
A decision on all applications are subject to the discretion of MOM.
---
Levy for S Pass Holders
| Tier | Sector Dependency Ratio (DR) | Levy Rate * | Daily Levy Rate * |
| --- | --- | --- | --- |
| Basic Tier / Tier 1 (Services) | ≤ 10% | $450 | $14.80 |
| Basic Tier / Tier 1 (Other Sectors) | ≤ 10% | $450 | $14.80 |
| Tier 2 (Other Sectors) | >10 to 18% | $650 | $21.37 |
* All information updated as of September 2022
Don't leave your S Pass application to chance.
We are experts when it comes to Singapore's immigration laws and regulations. Our reliable guidance and high success rate comes with 20 years of experience. Secure your S Pass with us.