Leave your immigration concerns to rest and trust our specialists to guide you through the application. Please fill in the form and let us know how we can help you. Should you have any trouble completing this form, please don't hesitate to contact our immigration and work visa specialists at +65 6320 1888.
We look forward to having you as a client. Thank you.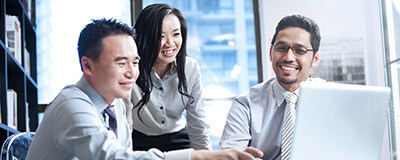 Rikvin is committed to assisting you with your immigration and work visa application needs.
Rikvin has been granted an Singapore Employment Agency License by the Ministry of Manpower ("MOM"). The license allows Rikvin to render further assistance to employers intending to apply work passes for their foreign staff, especially companies which are newly registered in Singapore.