Rikvin Can Help You Grow Your Business
Since 1998, Rikvin has been the leading one-stop provider of solutions for registering Singapore Companies, including branch and representative offices, as well as accounting, taxation, and related corporate services. Rikvin also offers services related to visa and immigration for foreign professionals and entrepreneurs wishing to relocate to Singapore.
One of our strengths is our practical approach to finding ideal solutions to complex situations, and assisting our clients through the application of our technical know-how and our wealth of experience.
---
The Rikvin Team is Led by a Group of Accredited Professionals

Our Head of Accounts Division, Uma Devi K, is a Certified Public Accountant in Singapore, and a member of the Institute of Certified Public Accountants of Singapore (ICPAS), and the ACCA, (Association of Chartered Certified Accountants).

Our Head of Tax Division, James Nuben, who holds an MBA, is an Associate Tax Technician (ATT), and an accredited member of the Association of Taxation Technicians, Singapore (ATTS).

Rikvin is an employment agency licensed by the Ministry of Manpower, (MOM). This license permits us to facilitate the placement of workers for an employer and to represent employers or workers in the official submission of work pass applications.

Our Corporate secretarial team is comprised of professionals accredited by the Singapore Association of the Institute of Chartered Secretaries and Administrators. The team also comprises members of the Institute of Company Secretaries of India.

Rikvin holds a professional ID number, issued by the Accounting and Corporate Regulatory Authority of Singapore (ACRA), which enables us to facilitate Company incorporations, and compliance filing with ACRA on behalf of our clients.
---
Rikvin Milestones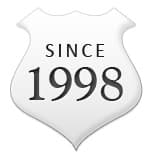 Rikvin was the pioneer in launching a Singapore Company registration website in 1998. This has proven to be an invaluable tool for entrepreneurs requiring information at their fingertips, and seeking a swift and smooth incorporation process. Rikvin was also the first service provider in Singapore to offer Company incorporation facilities within 1-3 hours, thanks to our state-of-the-art, in-house proprietary software.
When you contact Rikvin, you shall be directed to a member of our Business Advisory Team. This vital team consists of qualified company secretaries and accountants, all specially trained in company formation and registration. We look forward to being of service to you in your new venture, or ongoing business in Singapore.
Let Rikvin show you how easy it can be!
Our Areas of Expertise
Company Incorporation
Relocation and Immigration
Accounting and Taxation
Corporate Services
Offshore Registration
---
Meet Some of Our Esteemed Clients