As the lifeblood of Singapore's economy, startups play a key role in job creation and fostering an entrepreneurial culture. SPRING recognises the challenges that startups face and constantly strives to strengthen the startup ecosystem by ensuring that both financial and non-financial support are available.
As a startup will face different needs and challenges on its journey from ideation to commercialisation, SPRING works with partners to provide tailored support at each stage of the entrepreneurial journey.
Financial support is provided directly by SPRING through a number of programmes, while non-financial support is ensured through SPRING's collaboration with partners.
An entrepreneurial culture has its roots in education and an entrepreneurial mindset can be seeded from young. SPRING provides funding to promote entrepreneurship learning in schools through the Young Entrepreneurs Scheme for Schools (YES! Schools), and supports entrepreneurial events and activities, which include business competitions such as the National University of Singapore's Startup@Singapore and Nanyang Technological University's ideas. inc.
SPRING works with partners such as the Action Community for Entrepreneurship (ACE) to provide early-stage funding. Support comes in the form of grants such as the ACE Startups scheme and the Technology Enterprise Commercialisation Scheme (TECS), and through partnering full-suite incubators under the Incubator Development Programme (IDP).
While grant schemes like ACE Startups and TECS help address early-stage funding gaps, the IDP partners provide resources such as incubation, mentoring, technology advice, shared business services and even equipment, and are a crucial bridge between the ideation and commercialisation phases.
SEEDing Future Successes
With bank financing out of reach for many startups without any track record, SPRING Singapore has put in place a number of funding schemes to groom innovative startups. For example, startups with a commercially viable business and strong growth potential can turn to SPRING SEEDS Capital, a wholly-owned subsidiary of SPRING Singapore, for equity funding under the SPRING Start-up Enterprise Development Scheme (SPRING SEEDS).
SPRING SEEDS helps to launch innovative startups into the market by pumping in equity of up to $1 million. This is done through coinvesting with third-party investors. Both SEEDS and the private investor will then take equity stakes in the firm. SPRING SEEDS Capital recognises that, beyond financing, startups need non-financial support such as mentoring and access to networks and markets. To date, SPRING SEEDS has invested in over 190 startups
In addition to direct funding, SPRING SEEDS works closely with pre-approved business angels through the Business Angel Scheme (BAS) to co-invest in startups for up to $1.5 million. Beyond funding, the business angels have helped
their investees with the establishment of corporate governance structures, business development, and access to financing and market. Early this year, the BAS was enhanced to include four more angel investors, enlarging not just the pool of funds available, but also the range of expertise that the angel investors bring with them.
More importantly, angel investors also provide a source of entrepreneurial expertise to help nurture new businesses.
"Business angels are best positioned to guide startups through the highs and lows of starting a business," says Mr Amit Anand, Managing Partner of Jungle Ventures, which is a participating business angel investor under SPRING's BAS.
Private angel investor Lawrence Seah agrees. "Angels can add tremendous value by providing key contacts, such as potential investors, and guidance related to all aspects of the business, especially in financial and human resource matters," says Mr Seah.
Incentivising Angel Investors
Recognising the value that angel investors bring to startups, SPRING introduced the Angel Investors Tax Deduction Scheme (AITD) to encourage individual angel investors to not only invest for potential capital gain, but to take a keen interest in the startups and guide them, so as to accelerate their growth.
The AITD allows individuals who make equity investments in fledgling firms to get a 50 per cent tax deduction on the amount after two years.
"AITD is an added incentive for investors to consider investing in an early stage company," says Mr Seah. "While the scheme is not the sole reason for investing in a startup, I believe every prudent investor should do some research to understand how they can enhance their investment returns."
Individuals will be required to commit a minimum amount of $100,000 within 12 months in a startup and take up a board seat or advisory role at the firm in order to qualify as angel investors under the scheme. They must also have at least three years of experience in early-stage investments or be entrepreneurs with a minimum five-year track record or senior management professionals with at least eight years of corporate experience.
Supporting Biomedical Startups
One of the areas that SPRING sees strong growth potential in is the biomedical sciences sector. However, due to the knowledge- and capital-intensive nature of the sector as well as the longer gestation period required, it can be difficult for medical technology (medtech) startups to succeed.
To encourage the formation and growth of medtech startups, the government launched a $40 million fund as part of its Research, Innovation and Enterprise 2015 (RIE 2015) plan. The fund is managed by SPRING SEEDS Capital under its Biomedical Sciences Accelerator (BSA) Programme.
Besides supporting the growth of more innovative startups, the programme also aims to better commercialise the intellectual property developed in the sector. As such, technology incubators ClearBridge BSA (CBSA) and Singapore Medtech Accelerator have been engaged to identify, finance and manage promising medtech startups. SPRING SEEDS Capital will then co-invest in the startups on a one-for-one basis.
CBSA's Managing Partner, Mr Johnson Chen, believes that accelerators play a crucial role in helping medtech startups take their idea from the lab to the market.
"Besides funding support, we help startups in areas such as distribution channels, pricing models, cost expenditures, collaborations, back-end corporate functions, quality control and regulations compliance. We also help startups to develop and manage their intellectual property," says Mr Chen.
He added: "We believe these capabilities are key to the success of startups, and are critical to helping them commercialise
their technologies."
Read on to find out how companies such as KAI Square have turned to SPRING SEEDS Capital for equity financing and support to grow their business. For more information on SPRING's assistance schemes for startups, please visit www.spring.gov.sg/entrepreneurship/fs.
Reproduced from SPRINGnews July 2012 Issue. Published by SPRING Singapore.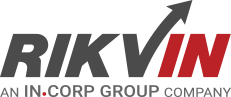 Rikvin's content team includes in-house and freelance writers across the globe who contribute informative and trending articles to guide aspiring entrepreneurs in taking their business to the next level in Asia.