One of the first issues that arise when building a startup is identifying how to raise startup capital. There are many avenues you can turn to when it comes to raising startup capital. As such, you must determine what works best for you in order to propel your business to the next level. Maybe you do not want outside investments, so you choose to bootstrap and work tirelessly to acquire customers. Or maybe you have determined that bringing on investors will help you quickly scale your startup. In doing so, you can provide a better product or service to your target audience. Whatever the case, you need to create a strategy that produces results quickly. This will, in turn, give your startup the capital it needs.
Fortunately, starting a business in today's times is not as expensive as it once was. Startup costs have decreased significantly as disruptors have come along to make convenience affordable. Therefore, your biggest hang-up is deciding what option best fits your particular financial needs.  This is because you definitely do not want to take on a financing source that becomes a burden rather than an asset.
If you are trying to determine the strategies of raising capital for startups, we have put together a list of checkpoints that will help you be successful in your efforts.
Start from your own pocket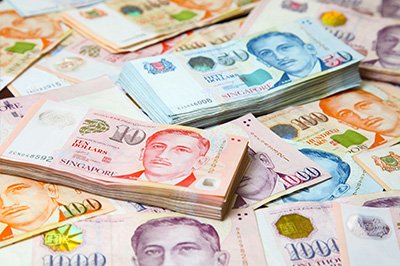 You do not necessarily need to receive money from investors to fund your business. The tried and true way for a business to build its startup capital is by acquiring customers. This means you need to develop your skills as a salesman. Doing so will help you be successful at pitching your product or service to your target audience. When following this course, you will gain great insight into how your product or service is perceived in the marketplace. This will help you learn how to effectively communicate your value and narrow down your target audience. Following which, you will produce better results for your marketing and sales efforts.
Related Article: Funding Options for Startups
It is important to understand you do not need to rush your business into earning a million dollars in 30 days or less. Find out how to earn a few hundred thousand dollars first, so that you better understand how to scale towards a million dollars and beyond. Also, you do not need to seek outside investors when you build a solid customer base.
But if you want to scale your business quickly, in order to disrupt a marketplace or become a marketplace leader, raising millions of dollars from external sources is your best option. These options include venture capital, angel investors, and even government grants. Most people overlook government grants because they are not the ideal option that most entrepreneurs pursue. Shows such as Shark Tank have made pitching to potential investors the most popular choice for entrepreneurs seeking outside funding.
If you are seeking startup capital, you need to be sure that your startup is attractive enough. This means being able to sell your vision well to individuals; they are experienced investors who have invested in numerous ventures. Therefore, you need to be well prepared to answer detailed questions and resolve any objections that will certainly arise during your pitch.
---
How to raise capital for a startup and attract investors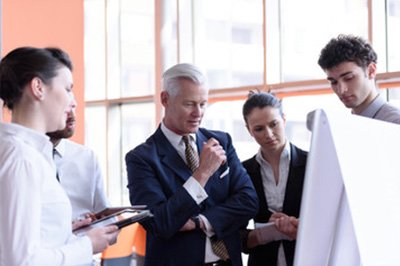 Many entrepreneurs want to know how they can raise money from investors the right way. This is not something that is particularly hard. You just need to communicate how your startup qualifies as the right fit for an investor's specific investment strategy.
This goes back to knowing how to sell your vision to your intended audience. You must know what investors are particularly looking for when analyzing what startup to inject their money into. This allows you to talk about the key points that resonate well with them, making them view your startup as a worthy investment.
Related Article: Top 22 Venture Capital Firms in Singapore
---
Know the industry you will be operating in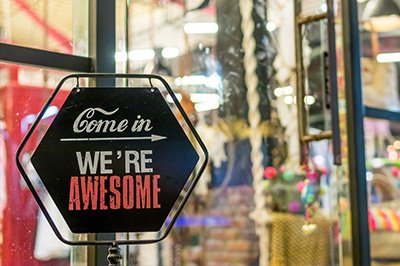 This is the first step that all entrepreneurs must invest their time into before they create their business concept. You need to know your competition, how the marketplace operates, and what opportunities exist for your business. This allows you to create a strategy that takes all of the information gathered into consideration so that your business strategy produces the results desired. If you do not know how your marketplace functions, there is no way that your startup can succeed at capturing any market share.
What makes your startup different from the businesses that already provide similar products or services? You must know how to answer this question if you want to attract customers and investors. Even though there is no guaranteed success in business, most investors need a sense of surety about the likelihood of success before they lend their money to an unproven business venture.
---
Know how your business model fits with an investor's strategy for startup capital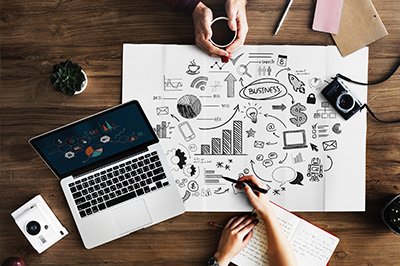 When dealing with investors, you must have a firm understanding of what their specific investment strategy entails. This is because not all investors are a good fit for your startup. Therefore, when you know what a particular investor is looking for, you will not waste time pitching to the wrong person. This saves both parties a headache, especially when there are opposing philosophies about how the startup should be operating.
You need to determine the ultimate goal for your startup. Do you want to just make a lot of money, or do you want to have a social impact? When you know what you are ultimately working towards, you can seek out investors who invest in startups with similar objectives as you. This ensures a great working relationship instead of one where both parties want to sever ties as quickly as possible.
Related Article: How To Attract Angel Investors
---
Create a strong product, build a strong team, and develop some traction to build the startup capital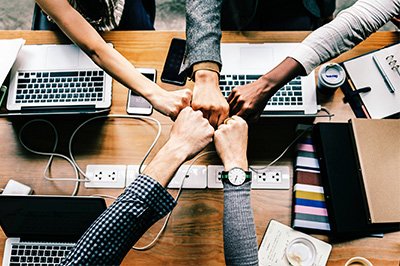 You would be foolish to think that you can just sell a vision to an investor without some sort of validation being needed. Before any money is handed over, investors want to be sure that your startup is positioned to succeed. Therefore, they will want to know about the value provided by your product, who makes up your team, and whether you have any current customers. If any of these criteria are lacking, it can be a difficult proposition to sell.
Investors need to make sure that your team is made up of individuals who have different skill sets, which allows each person to handle different components of the startup venture. Your product needs to add value to the marketplace so that it is attractive to its target market. This helps you bring on early adopters who can help you fine tune your offering before marketing it on a wider scale. Investors want to see that these things are occurring now, so that scalability can be attained in the future.
When you are seeking to raise capital for your startup, you must do your homework before embarking on the challenge. Whether you are funding through customer acquisitions or through an investor, knowing how to communicate to your target audience is what brings startup capital into your startup. Know your value, and you will have no problem building and scaling your startup.
Read more: From Seed to Tree: The Life Cycle of a Singapore Startup »
---
Talk to the leading experts in startups.
Raising startup capital is just one part of starting a business. Speak to us for the complete Singapore company formation picture.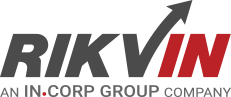 Rikvin's content team includes in-house and freelance writers across the globe who contribute informative and trending articles to guide aspiring entrepreneurs in taking their business to the next level in Asia.