New Year, New Location
2015 is looking up to be a great year indeed!
The New Year has just begun and we've got some exciting news! We're finally ready for the big move!
We are pleased to announce that we are relocating to a new office on February 18, 2015 (just before CNY 2015).
But don't worry. We won't be going too far! The new office is just across the street from Equity Plaza (our current office) and will enable Rikvin to accommodate clients more effectively and efficiently. Our new address is:
We're excited about the hustle and bustle happening outside our windows and all of the great restaurants within walking distance of the new location.
Rikvin's COO, Mr. Satish Bakhda believes that 2015 will be the year to watch as more enterprises learn how to leverage on the immense potential that Rikvin has to offer. He said, "Singapore is more dynamic, engaged and more connected than ever, with different levels of business today. With the capacity to accommodate this rapid growth, we have decided to relocate to new premises to serve our clients better. We always strive to make Rikvin a great place to work, and we're thrilled to be able to punctuate that effort this year with our move and new space."
Please note that our contact numbers remain the same. Should you have any queries, you may call us at +65 6320 1888 / email us at info@rikvin.com.
Please update your records on Feb. 18th, so you know how to find us, and stop by to say hello and see the new space!
Stay tuned to our newsletters, Facebook and Twitter for regular updates!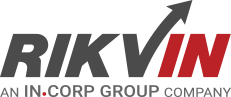 Rikvin's content team includes in-house and freelance writers across the globe who contribute informative and trending articles to guide aspiring entrepreneurs in taking their business to the next level in Asia.