Choosing the Right Name for your Singapore Company
On this page, you will learn how to choose the right name for your business in Singapore. To check the availability of your preferred company name, try our
Singapore Company Name Check tool
.
Choosing the right Business name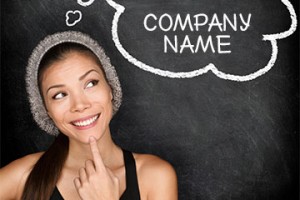 There is great value in choosing a 'good' name for your company. Without a good name, you will not be able to bank on the value of your company's branding efforts and the resulting goodwill arising out of years of business. If longevity and a long-term vision is something you place great importance on, you would want to carefully research all these aspects of name-choosing before you make a decision.
1. Choose a name that is easy to remember
While it seems to be intuitively important to be creative and to stand out, it won't be worth it if nobody remembers your company name, or if it's hard to spell, or too long to remember correctly.
This is especially so if people are searching for your company on the internet— if they keep running into dead links or to other companies' websites, they will get frustrated and will give up on wanting to find out more about your company. Consequently, you will lose traffic and/or business.
---
2. Choose a name whose domain(s) is available and savoury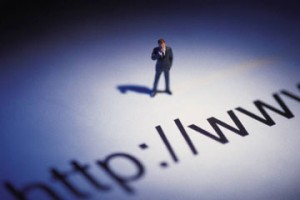 The world is becoming more and more globalised, and technology has made the international arena much smaller. Sometimes, after you've found a great name, you might find that a domain name for that particular name has been taken by another entity somewhere else in the world. Worse still, if that other company and/or website is involved in things that are in complete contrast to yours or if it is related to unsavoury things like extremist websites, pornography, politically incorrect statements, scams etc.
Therefore, it is prudent to do your due diligence by researching not only locally in Singapore but also for international websites or companies whose existence may thwart the use of your chosen company name.
We recommend reading: Why do a Singapore Company Name Check? »
---
3. Give a Visual Connection to your Name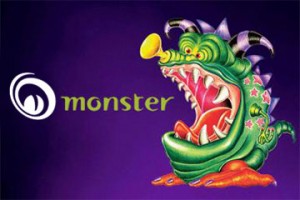 When you hear the name Monster.com, the effectiveness of their branding has ensured that an adorable cartoon monster visual comes to mind. Even though it is an unexpected association (there is normally not much of a link between a job search site and a monster), it is something people remember because of the visual connection aspect.
On the other hand, a brand name like Johnson & Johnson does not invoke a visual image of any sort— they have instead chosen to employ other ways to make a connection that, while not obvious, is still effective. An example of this is appealing to the market's emotions and making people think of that personal touch and warmth/care for babies.
Using a combination of an adjective and a noun would also help in distinguishing your company name and ensuring it sticks in people's minds, for instance Red Cross, Red Hat etc.
Hence, once people have made the visual connection to your company name, the picture will stay with them for good. Also, colours in such association are important— you want to choose colours for your company name representing the qualities you wish to project, for instance, red for passion and vibrancy, or teal green for maturity and stability; this is important when you design the company logo and produce marketing collateral such as your name cards, the design for your website etc.
---
4. Turn your name into a verb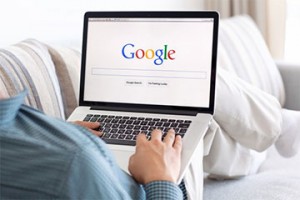 How Google has become a verb (people saying "I'm 'googling' for information") is something you should aspire for your company name, either immediately or in the long run. Or take, for instance, how the Kleenex brand has come to be used in the U.S. as being interchangeable for and synonymous with tissue paper. This naturally means that there is a strong association between your brand and the service/product you provide or with the characteristics that are associated with those services/products.
---
5. Think Global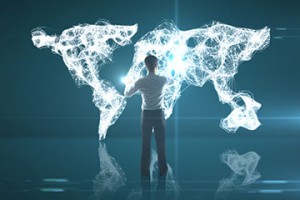 Sometimes, you will need to balance having a name that is 'universal' and yet 'local' enough. It all depends on your targeted market and your future plans— if your 15-year plan for the business is to remain within a specific geographical/ linguistic area (eg. the French-speaking parts of Canada) and nowhere else, it is appropriate for you to choose a name that is in French or has French connotations. However, if you were to venture out to Singapore or other parts of Asia at some point, this might sometimes prove to be a hindrance as Asians would not have any significant connection to your French name and/or branding. Another faux-pas you must avoid is choosing a name that means something innocent in its intended language, but translates to something inappropriate or unsavory in another language. An example is a name with the number 4 in it, the number 4 being generally inauspicious to people of Chinese ethnicity because it sounds like the word "die" in Mandarin and Cantonese, among others. Another example is how the Chevrolet car model "Nova", while meaning essentially "star" in New Latin (thus acceptable in the US in its English form), unfortunately means "it won't go" in the Spanish language. This may seem irrelevant, but the Chevrolet Nova has performed very poorly in Hispanic countries as a result of that translation, until Chevrolet changed the name to "Caribe".
Clearly, it thus makes sense to research your market and long-term projected targeted market thoroughly. Not only is it important to understand business/financial considerations in the country of your business, it is also important to understand the global implications of your choice of name and, by extension, the names of your products and services.
Ready to start your own Singapore company?
Rikvin is a registered Filing Agent with ACRA, which enables us to facilitate company incorporations, and compliance filing with ACRA on behalf of our clients.