How to Create Employee Handbook
On this page, you will learn the basics of creating an Employee Handbook in Singapore. We will help you understand why your company needs an Employee Handbook, what topics should be covered when drafting a handbook, and how Rikvin can help you in the process.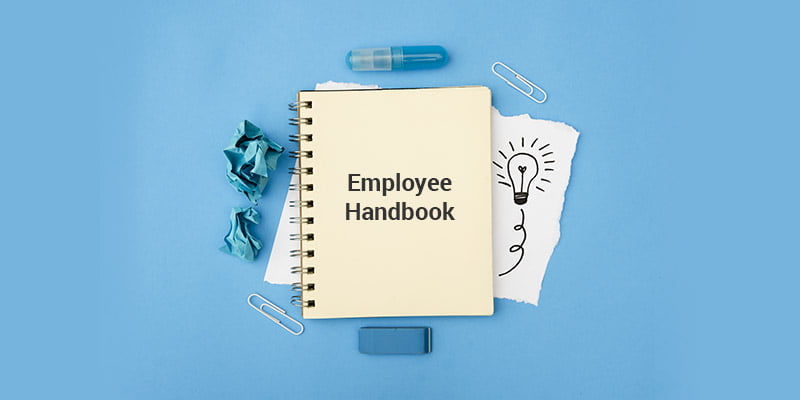 An Employee Handbook lays the foundation for the professional relationship between the employer and employee. It is essentially a manual containing the work rules, policies as well as the benefits and responsibilities of both parties.
To employers, it is a useful tool to manage expectations with employees and communicate what is expected of them. The Handbook also helps you explain your workplace policies and procedures in an efficient and clear manner. This then helps to maintain consistency and fairness in the workplace.
The Handbook is particularly useful to new employees too. Through it, new employees can acquaint themselves with the company's human resource policies and have a good understanding of the workplace and what is expected of them from the get-go.
The Handbook can also explain various statutory regulations and requirements, for example, leave entitlements that may be applicable. In Singapore, employees are entitled to various forms of leave as stipulated in the Employment Act or the Childcare Development Co-Savings Act. However, very specific criteria may apply; hence these terms must be clearly set out in the handbook to ensure that all employees are aware of their basic employment terms.
Topics to address in your Employee Handbook include:
Welcome and introduction
Administrative procedures when joining the organization
Working hours
Dress code
Remuneration and benefits
Performance appraisals
Code of conduct relating to business ethics, client relations, confidential information, computer and internet usage
Harassment
Health and Safety
Smoking and Intoxicating Substances
Leave policies
Disciplinary actions
Learning and development programs
Conclusion
An Employee Handbook provides a means of reference for both employees and employers to consult when a question, issue or dispute arises. The handbook is the first resource for answering any question employees may have and allows the employer to make the necessary steps should the handbook not address those issues or in depth. Where a dispute arises with an employee, you can refer to the applicable rule or policy, which makes enforcement and discipline easier.
A properly-drafted employee handbook not only saves time, money and resources; it can assist in boosting the overall morale of your workforce, ultimately resulting in a more profitable business.
Get your Employee Handbook drafted with the help of experts
Let Rikvin's experienced and professional team assist you with the drafting of your Employee Handbook. Get your workplace policies and procedures right the first time round.