Singapore Work Pass Exempt Activities
On this page, you will learn about the types of activities that do not require a work pass in Singapore, subject to certain conditions.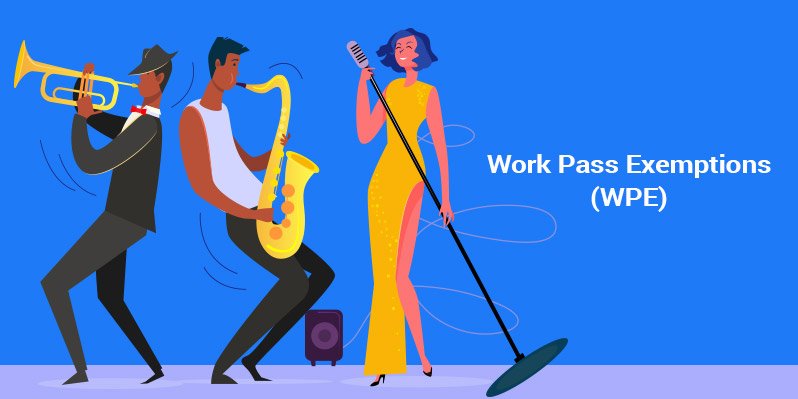 Work Pass Exempt Activities in Singapore
Singapore is a vibrant country that is constantly reinventing itself beyond the realms of economic and commercial preeminence. The country is vivaciously nurturing all aspects of thriving society by encouraging multifaceted development in terms of arts, culture and sports as well. The city-state is therefore a confluence of talent, creativity and ideas therefore it has become a platform for performance, exchange and exhibition for international talents as well. In line with the evolving role of Singapore as a regional hub for creative industries as well as a regional convention center, Singapore's Ministry of Manpower has provided exemption of work pass for some activities undertaken by foreigners on a temporary basis.  The following is an overview of the provision.
Overview
The Employment of Foreign Manpower Act exempts a list of activities that can be pursued by a foreigner in Singapore without a work pass subject to some condition. Foreigners are allowed by the Ministry of Manpower to engage in the exempted activities without a work pass during the validity of their Short Term Visit Pass.
However such an engagement cannot exceed more than 60 days and can be carried out only after notifying the MOM. If the person performs such exempt activities beyond sixty days then he/she is required to obtain a valid work pass.
It must be noted that the exemption does not waive any other legal compliance that may be required in Singapore. Foreigners performing at establishments endowed with Public Entertainment License (PEL), such as bars, clubs, pubs etc, are required to hold work permit with six months validity.
---
List of Work Pass Exempt Activities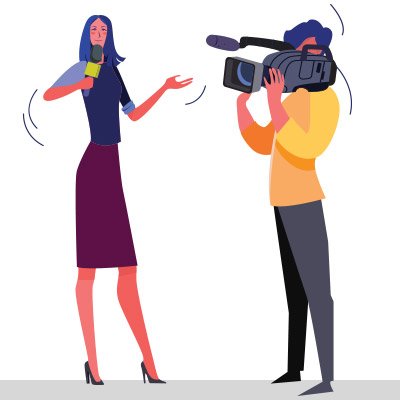 Performance

Artists such as actors, singers, instrumentalists, musicians or key support staff performing in an event organized or supported by the Government or statutory body and those performing in any public event.

Journalism or media activities

Persons covering events supported by the Government or statutory body.

Sports activities

Sports persons, including coach, umpire or support staff participating in events supported by the Government or statutory body. It must be noted that foreigners engaged by any Singapore organization by means of any contract will require a valid work pass.

Filming & Fashion shows activities

Members of crew, engaged in location filming or fashion shows. It includes photographers, models and directors.

Seminars & Conference activities

Persons organizing, moderating or speaking in seminars, conferences, workshops that are not religious, communal and political in nature.

Provision of Specialized Skills

Persons rendering expert services in commissioning or auditing a new plant or personnel providing specialized services in the installation, dismantling, transfer, repair, or maintenance of any equipment, processes or machine in an existing plant. Such personnel shall posses specialized skills that are unavailable in Singapore, or shall be the authorized service personnel of the equipment supplier or manufacturer.

Exhibitions

foreign exhibitor or trader participating in any exhibitions or trade fair. However it must be noted that exhibitions at any makeshift stalls are not included and participants of trade fairs that require Trade Fair Permit under the Environmental Public Health Act are not entitled to avail this exemption.

Arbitration or Mediation Services

Arbitrators or mediators in matters that are not relating to religion, race, community or politics are exempted from work pass.

Junket Activities

Foreign junket promoters who are self employed or employed by a foreign junket promoter undertaking activities relating to promotion/conduct of junkets in a casino. Such persons shall be holding a valid junket representative license issued by the Casino Regulatory Authority (CRA)

Tour Facilitation

Foreigners performing activities relating directly to the facilitation of a tour and performed by tour leaders/tour facilitators employed by a foreign company. Activities include provision of logistical support to the visiting tour group and performing other tasks to ensure smooth execution of the tour itinerary.
---
Notification Requirement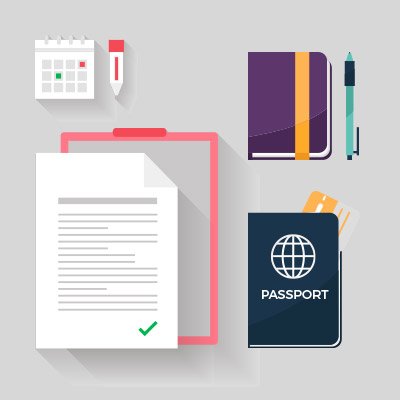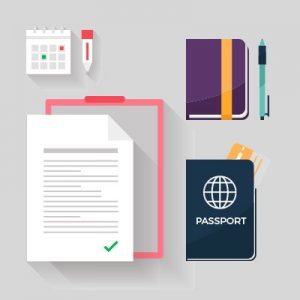 Foreigners, who will be engaged in any of the above listed work pass exempted activities, are required to notify the MOM promptly before they perform such activities. On their arrival they have to obtain a Short Term Visit Pass from the Immigration and Checkpoints Authority (ICA) of Singapore. Subsequently, they must notify the MOM by submitting the following information online
Personal Particulars:

Name
Date of Birth
Gender
Nationality
Passport/travel document number
Passport/travel document expiry date

Disembarkation/Embarkation card number
Short Term Visit Pass expiry date
Type of activity that will be performed
Period of activity (start-date and end-date)
---
Notifying Extension of Stay
Extension of stay beyond the original time period must be promptly notified to the MOM, by resubmitting the notification, and updating the travel document number and its expiry date online.
The foreigners who notify their extension of stay must meet the following requirements
The extension must be done before the end date of the activity indicated in the first notification.
The applicant must have a valid Short Term Visit Pass to cover the extended period of stay. Foreigners must duly extend their Short Term Visit Pass with the ICA before filing notification of extension.
The total period of the activity must not exceed 60 days.
People also ask
You are allowed to perform a Work Pass Exempt (WPE) activity for any number of visits, but up to a total of 90 days in a calendar year.
You do not need to notify MOM to participate in the following activities for the duration of your Short Term Visit Pass in Singapore:

Attend company meetings, corporate retreats or meetings with business partners.
Attend study tours or visits, training courses, workshops, seminars and conferences as a participant.
Attend exhibitions as a trade visitor.

The above activities should not involve a contract of service or a contract for service with an employer in Singapore.

You must notify us of your work pass exempt activity:

After you have arrived in Singapore and obtained a Short Term Visit Pass at immigration.
Before you start the activity.

It is an offence to carry out work pass exempt activities without first notifying MOM.
Need more information on work pass exempt activities in Singapore?
Speak to our immigration specialists - we are experts when it comes to Singapore's immigration laws and regulations. Our reliable guidance and high success rate comes with 20 years of experience.