Hong Kong Company Registration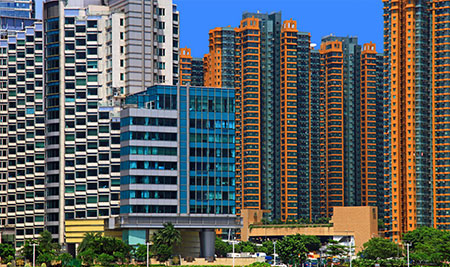 Setup a Company in Hong Kong
Hong Kong is a former British Dependent Territory which became a Special Administrative Region of the People's Republic of China with effect from 1 July 1997. Hong Kong continues to have high autonomy in the running of its affairs under a one country, two systems concept. With a population of about 7 million, it remains an attractive place to do business. It is a leading international trading and service hub as well as a high value-added manufacturing base. It is one of the freest economies in the world and a gateway to investment in China.
Overview
Hong Kong Company Registration Requirements
Company name: Names can be in English or Chinese
Directors: Minimum of one Director. Unlimited number of directors are allowed. There is no nationality restriction
Shareholders – minimum of 1 and maximum of 50 shareholders.
Company Secretary – Must be a person resident in Hong Kong
Registered Address – Must have a local Hong Kong address as the registered address of the company. Post office address is not allowed.
Note: Shareholder(s), director(s) and Corporate Secretary can be the same individual person or a corporate entity. The company Secretary has to be a local person or corporate. If there is a sole director, this director cannot be the company secretary at the same time.
The Hong Kong government practices an open and liberal investment policy and actively encourages inward investment. Generally, there are no tariffs or regulatory measures adversely affecting international trade. Hong Kong's continuing success is largely due to a simple tax structure, low rates of tax, excellent infrastructure and the government's firm commitment to free trade and free enterprise.
Shelf Companies Available: We also have shelf ready made company.
Immediate Incorporation: The official processing time of the authorities is 4 working days. Upon confirmation of the date of existence of the new corporation, a company can be organized and transact business.
Offshore Corporate Bank Account: It is easy to open global corporate bank accounts in Singapore or Hong Kong in most world currencies to support Hong Kong company formation. Rikvin works with internationally recognised banks such as HSBC, Standard Chartered, Citibank, UOB and DBS to provide Singapore corporate bank account opening service.
Process

STEP 1 – SUBMIT HONG KONG INCORPORATION ORDER FORM.
Complete the order form on Package detail tab above. Upon receiving your order, we will:
Check your proposed company's name availability
Follow-up with you to clarify queries (if any) and advise accordingly
Send you an invoice for our services.
STEP 2 – MAKE PAYMENT HONG KONG INCORPORATION COMPANY
Upon receiving the payment for our services, we will prepare the incorporation documents to be duly signed either in Singapore before us or overseas before Notary Public.
STEP 3 – INCORPORATE HONG KONG COMPANY
Upon the signing of the incorporation documents, we will proceed to register the Hong Kong Company. Once the company has been incorporated, you may proceed to open a corporate bank account.
Package
Offshore Company Registration
The incorporation and 1st year fees include everything you need to legally operate and manage your offshore company:
First year Government fees
Our incorporation fees
First year Registered Office address in the jurisdiction and Agent Fees
One complete company kit (2 sets of Memorandum and Articles of Association and common seal and rubber stamp etc)
Optional
CORPORATE CORRESPONDENCE ADDRESS
CERTIFICATE OF INCUMBENCY
---
Incorporate an offshore company with speed, ease and value
24 hours is all we need. Coupled with transparent, highly-competitive pricing and timely, committed support, your offshore company registration is made easy.