In today's volatile economy, businesses need to plan their taxes effectively to remain competitive in the global market.
As advances in technology diminish physical constraints on a company's business, multi-national corporations ("MNCs") have found that they can greatly benefit from re-structuring their businesses to leverage on the strengths and resources of various countries.
Nike is one such example, with operations in 120 countries and over 20,000 employees. The majority of Nike's manufacturing activities are carried out in developing countries, such as Vietnam, where manpower is plentiful and raw materials can be purchased at a fraction of the cost, while the rest of its corporate offices employ professional staff in areas such as management, research, design, development, marketing, finance and other administrative functions in the U.S., Europe, China, Japan and the Asia Pacific.
The Impact of Corporate Taxation
Notably, another factor that has been pushing MNCs towards relocating a substantial portion of its business operations is the impact of tax on its profits.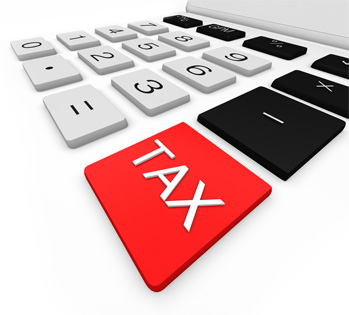 | Name of Country | Corporate Tax Rate* |
| --- | --- |
| Australia | 30% |
| United Kingdom | 23% |
| United States | 40% |
| France | 33.33% |
| Italy | 31.4% |
| China | 25% |
| Singapore | 17% |
| Bermuda | 0% |
| Cayman Islands | 0% |
*The tax rate reflected does not account for specific tax incentives that certain companies may qualify for. For example, Singapore's effective tax rates are significantly lower. Use our corporate tax calculator to estimate your effective tax rates, or use our global tax calculator to see how other jurisdictions stack up against Singapore.
As evident from the table above, corporations based in developed countries such as Australia, France, Italy and the U.S. can expect to pay taxes ranging from 30% to 40% of their profits, which is rather substantial.
Understandably, large MNCs such as Google and Apple have employed strategies to significantly reduce their taxes, such as transfer pricing, where income is allocated to subsidiaries located in tax havens such as Bermuda and the Cayman Islands while expenses are allocated to subsidiaries in higher-tax countries to reduce taxable income . In fact, it was estimated that Google managed to avoid approximately $2 billion in worldwide income taxes through its Bermuda entity in 2011.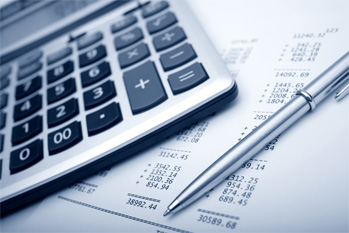 However, in the wake of extremely negative press publicising the use of such offshore jurisdictions, large MNCs have come under close scrutiny. For example, Google has had to bear with audits and investigations conducted by the tax authorities in France and Italy, which inevitably led to disruptions in its business operations as files were confiscated and employees were interviewed by the authorities.
Recently in May 2015, Google, Apple and Microsoft revealed that they were under review by the Australia Tax Office ("ATO"), which had launched a major exercise on 30 large MNCs who were suspected of diverting their profits away from Australia to avoid paying taxes.
In tandem with increasing scrutiny from tax authorities, increasing public concerns about how offshore companies are being abused for money laundering, tax evasion and fraud have resulted in MNCs beginning to shy away from offshore entities. Instead, MNCs are now beginning to look towards "intermediate" countries, such as Singapore, which is not a zero-tax regime, but has many tax friendly policies in place that can significantly reduce the amount of tax payable.
Singapore – A Dynamic Financial Hub
Unlike other offshore jurisdictions such as Bermuda, Cayman Islands and the British Virgin Islands, Singapore is a reputable and dynamic financial hub, with over 125 commercial banks to cater to the frenzy of economic activity in this small nation-state.
Singapore's one-tier tax system with a flat corporate rate of 17% is one of the lowest in the world. Moreover, having recognised the importance of the need to continuing attracting foreign investment, the government has made significant effort to negotiate for bilateral tax treaties with 76 other countries, which eliminates the problem of double taxation that can occur when tax laws consider an individual or corporation to be a resident of more than one jurisdiction.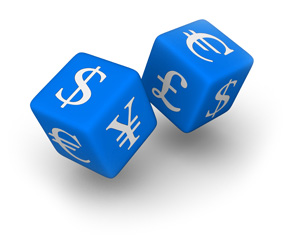 In addition, Singapore also allows individuals to claim tax credits for foreign tax paid on certain types of income derived from a foreign country, provided that the said income is repatriated to Singapore. This is known as unilateral tax credit ("UTC"), and is applicable to:
Income derived from any professional, consultancy and other services rendered in any territory outside Singapore
Any royalty derived from outside Singapore where the royalty is not borne, directly or indirectly, by a person resident in Singapore or a permanent establishment in Singapore (except in respect of any business carried on outside Singapore through a permanent establishment outside Singapore); or not deductible against any income accruing in or derived from Singapore.
Dividend income
Employment income
Branch profits
For corporations, a similar tax credit is applicable, known as foreign tax credit ("FTC"). However, this is subject to the corporation's fulfilment of the following conditions:
Company is a tax resident in Singapore for the relevant basis year;
Tax has been paid or is payable on the same income in the foreign country; and
Income is subject to taxation in Singapore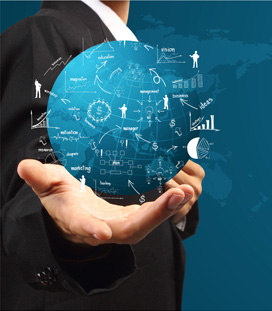 Having taken to account the fact that MNCs have spread out their operations across the globe, the FTC pooling system is one that simplifies tax further for companies and their associated subsidiaries.
Indeed, the World Bank's survey of 189 economies across the globe showed that Singapore ranked 5th globally for its tax system, as it found that the average time that corporations spent on paying taxes and the relative simplicity of the tax system surpassed that of other developed economies, such as the U.S. (47th), Germany (68th) and Australia (39th).
With the FTC pooling system, companies that fulfil all of the following conditions will be able to claim tax credits:
Foreign income tax is paid on the income in the foreign country from which the income is derived;
The highest corporate tax rate (headline tax rate) of the foreign country from which the income is derived is at least 15% at the time the foreign income is received in Singapore; and
The company is entitled to claim for FTC under the Income Tax Act and there is Singapore tax payable on the income.
Other than these tax credits, there are various other tax incentives that companies can benefit from, a snapshot of which is depicted below:
No.
Tax Incentives
Description
1

Newly incorporated companies that meet the qualifying criteria can claim full tax exemption on the first $100,000 of normal chargeable income for each of its first three consecutive years of assessment ("YAs").

2

For companies that do not qualify under (1).
For YA 2013, 2014 and 2015, companies will be granted 30% Corporate Income Tax Rebate capped at $30,000 for each YA.
For YA 2016 and 2017, companies be granted 30% Corporate Income Tax Rebate capped at $20,000 for each YA.

3

Productivity and Innovation Credit ("PIC") Scheme
PIC+ Scheme

Companies can enjoy 400% tax deductions or allowances on qualifying expenditure, up to a maximum of $400,000 of expenditure per year
From YA 2015 to 2018, companies can enjoy 400% tax deductions or allowances on qualifying expenditure, up to a maximum of $600,000 per year

4

International / Regional Headquarters Award

Reduced corporate tax rate on incremental income from qualifying activities

5

Land Intensification Allowance

Initial tax allowance of 25% and annual tax allowance of 5% on qualifying capital expenditure incurred for the construction or renovation or extension of a qualifying building or structure.

6

Integrated Investment Allowance

An allowance provided based on a percentage of approved fixed capital expenditure incurred on productive equipment that is place outside Singapore for an approved project

7

Mergers & Acquisitions ("M&A") Scheme

Allowance of 25% of the value of the acquisition, subject to a maximum of S$5 million for each YA
Provision of deductibility of transaction costs and stamp duty relief.

8

Corporate tax exemption on income from qualifying activities

9

Development and Expansion Incentive

Provision of a reduced corporate tax rate on incremental income from qualifying activities

10

Finance & Treasury Centre ("FTC") Tax Incentive

Reduced corporate tax rate of 10%  on fees, interest, dividends and gains from qualifying services and activities
Withholding tax exemption on interest payments on loans from banks and approved network companies for FTC activities

11

Reduced corporate tax rate of 5% to 10% for a period of five years on income accruing in or derived from Singapore from the leasing of aircraft, aircraft engine or other prescribed activities

12

Research Incentive Scheme

Awarding of government grants to develop research and development capabilities in strategic areas of technology

13

Initiatives in New Technology

Government Training grants to encourage capability development in applying new technologies, industrial R&D and professional know-how

14

Provides support for companies that intend to optimise land use through domestic or overseas applications
With these tax incentives, paired with its first-class infrastructure, strategic location in the Asia-Pacific region and population of highly skilled and bilingual workforce, Singapore is undoubtedly one of the most attractive jurisdictions for MNCs to anchor their regional headquarters or a substantial proportion of its operations.
---
Need help with long-term tax planning for your Singapore company?
Rikvin has corporate tax specialists who can help you with your tax filing needs. Contact us now for a free consultation.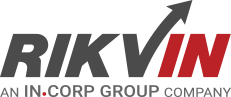 Rikvin's content team includes in-house and freelance writers across the globe who contribute informative and trending articles to guide aspiring entrepreneurs in taking their business to the next level in Asia.